Smart closet and living space system by BauTeam.
Trend and Space are two of the times elements of customized interior design. The fitted closet, walk-in closet, living space. BauCloset provides unique storage solutions based on a diverse range of doors and interior systems to create a stylish living atmosphere. Simply combine elements from the numerous door options, selections of interior systems, and wealth of accessories to create the closet that provides you with a unique, personalized storage system.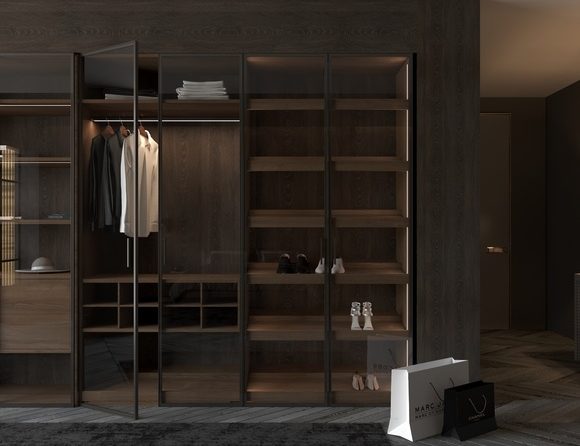 TREND offers a practical design-oriented storage solution which puts the emphasis on appearance, design and functionality. For a walk-in closet, a prestigious office space or for almost any living area; if you are looking for an especially stable system, then the Trend interior system is the right choice. Outer sides, inner sides and shelves are made of decor resin-coated 25 mm [1"] chipboard (Carb2)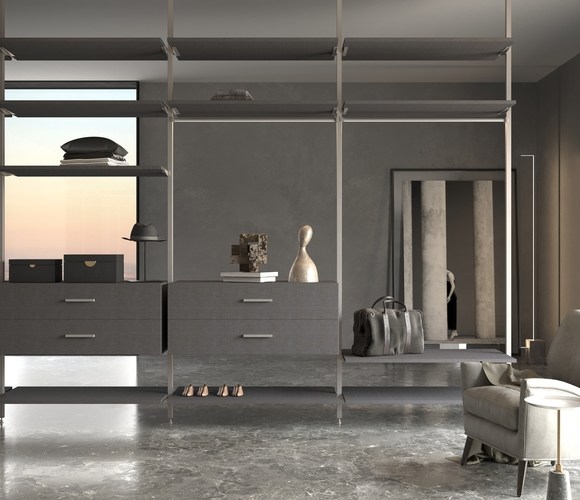 SPACE provides an equally attractive alternative to the Trend interior system. With its classic style and elegant design, Space enhances any room, boasting many useful features. An ideal interior system for walk-in closets or anywhere one can fully appreciate the spaciousness and clean-cut look of this interior system.
Daily activity and ergonomic design aspects determine equipment arrangement which results in a closet equipped with maximum functionality. BauCloset drawer inserts in various system versions are made entirely from wood, with special ally tailored compartments for every item in your dressing room. Let yourself be inspired by this wealth of practical ideas.