TREND offers a practical design-oriented storage solution which puts the emphasis on appearance, design and functionality. For a walk-in closet, a prestigious office space or for almost any living area; if you are looking for an especially stable system, then the Trend interior system is the right choice. Outer sides, inner sides and shelves are made of decor resin-coated 25 mm [1"] chipboard (Carb2)
TREND
A wardrobe system along with a walk-in closet possessing a contemporary modularity suitable to any space. The walk-in closet is distinguished by 1" vertical panels that bring out the solidity of their geometry. The frame side creates great formal lightness and emphasizes the wardrobes inner open units.
WHEN PRIVATE SPACES EVOLVE INTO A BOLD AND FUNCTIONAL SHOWPIECE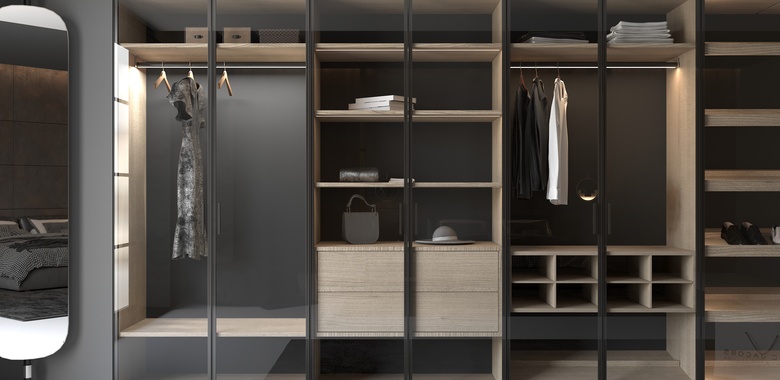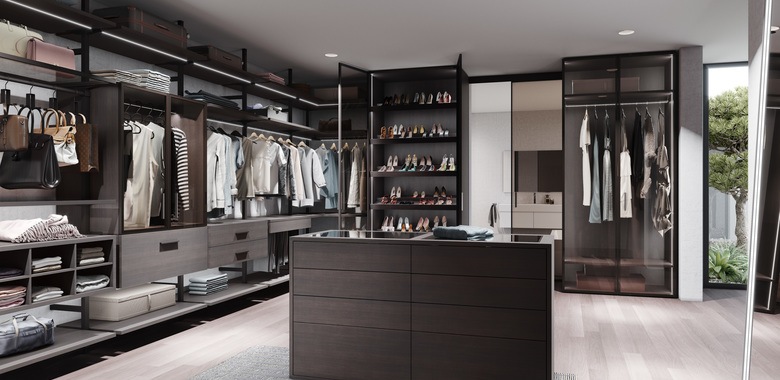 The joy of combining styles and easy access – Walk-in closets offer convenience, making getting dressed a welcome experience. Space and Trend exclusive interior systems ensure everything is at hand with pull-out rails and shelves, lights and lifts, draws and mirrors, plus many other fixtures and fittings. Choosing an outfit becomes and absolute pleasure day after day, no matter the occasion.
When centrally located, the exclusive Trend Island provides access from all sides at the perfect height. The Trend Island offers counter-top space to chose and tidy away clothing while allowing you showcase jewelry and accessories under the glass.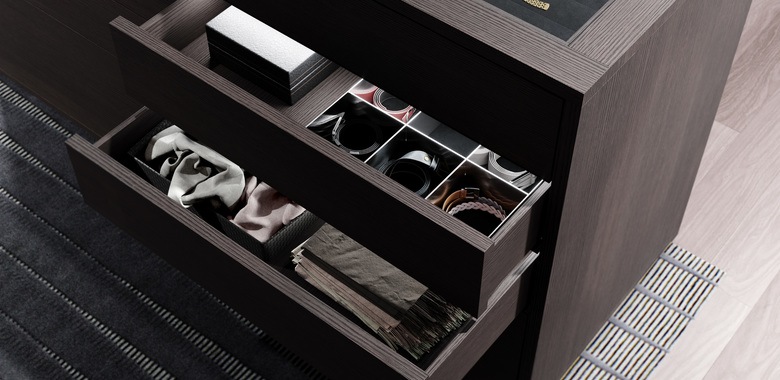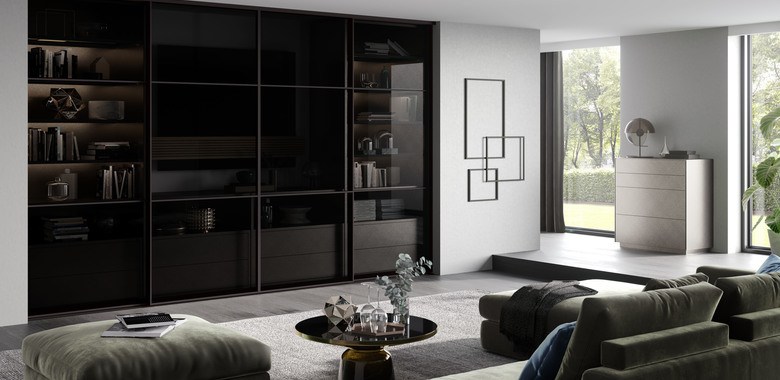 MAKE CLEVER USE OF NICHES!
BauCloset Sliding doors make space. They can be used to create open-plan interiors without having to lose the protection and discretion offered by enclosed areas. Used as room divid-ers, our doors can temporarily section off any zone – from kitchens and bathrooms to guest and conference areas.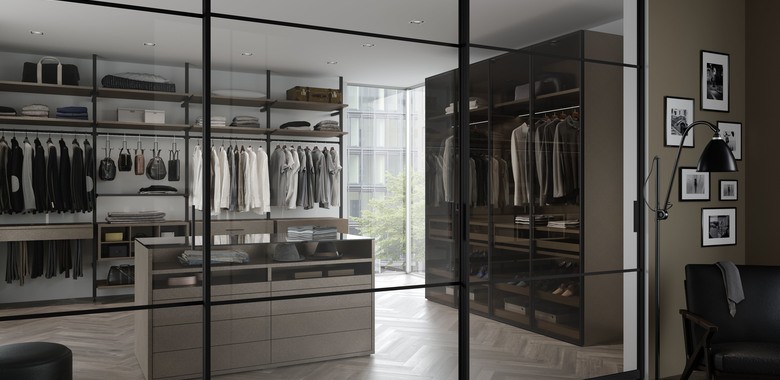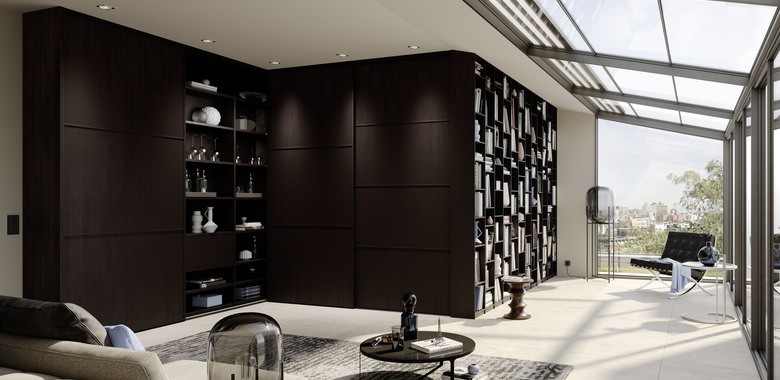 BauCloset offers almost endless design freedom with regard to frame colors, panels and surfaces for partition walls, sliding doors and roomdividing shelving systems. Bright, airy materi-als and colors can be used for smaller rooms, while it may sometimes be expedient to use darker door panels to separate clearly defined areas in large rooms or office.
With our sliding doors, you create space within a space and receive soothing calm – in both look and use.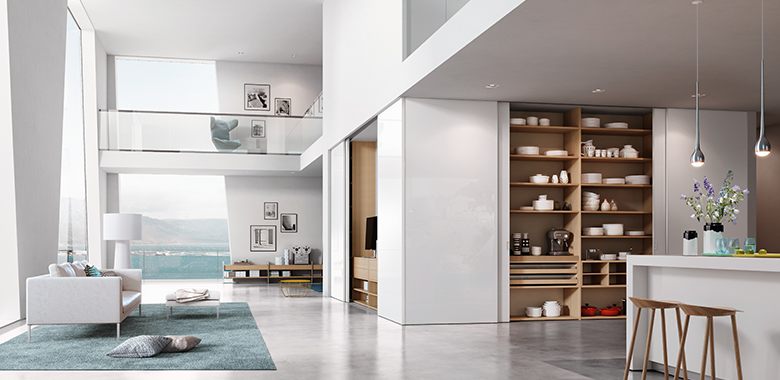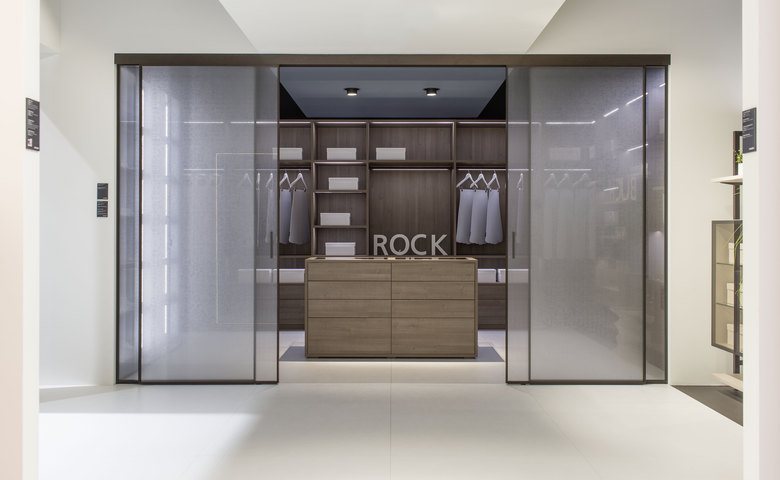 No matter which one appeals to you, our sliding doors can be adapted to meet your requirements – at anytime.
We also offer you great freedom for a small space. With made-to-measure use of niches or a shelf that slides.