SPACE provides an equally attractive alternative to the Trend interior system. With its classic style and elegant design, Space enhances any room, boasting many useful features. An ideal interior system for walk-in closets or anywhere one can fully appreciate the spaciousness and clean-cut look of this interior system.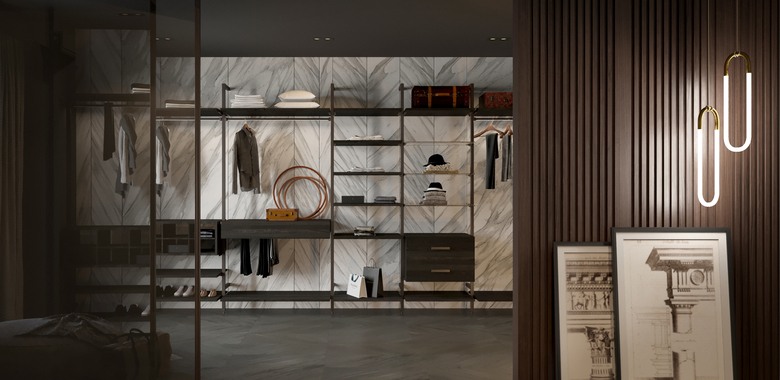 SPACE – CLASSIC AND ELEGANT SYSTEM
Made by BauCloset, adjustable height shelves present a distinctive feature in this gridless system. Advanced options and design oriented surfaces such as Urban Structures harmoniously enhance the look.
QUALITY AND CONTEMPORARY EXCELLENCE
In all of its forms, innovation is guided by quality and excellence, care and respect for the properties of each material, each type of wood, finish, or surface treatment.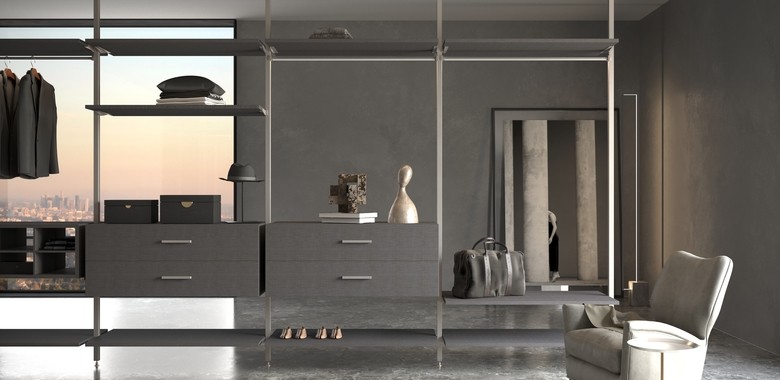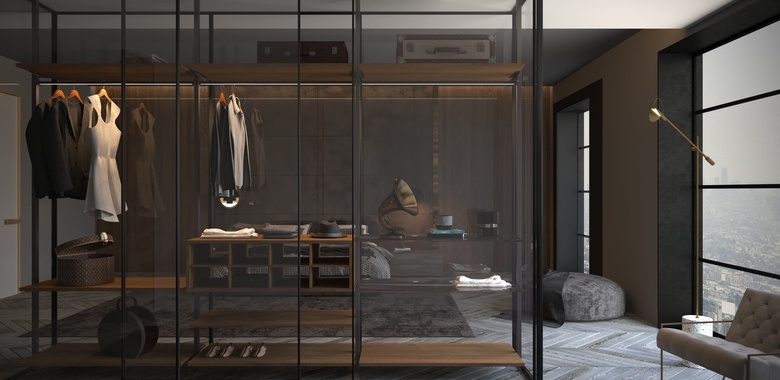 WARDROBE AS AN INNOVATIVE ARCHITECTURAL ELEMENT
WHEN PRIVATE SPACES EVOLVE INTO A BOLD AND FUNCTIONAL SHOWPIECE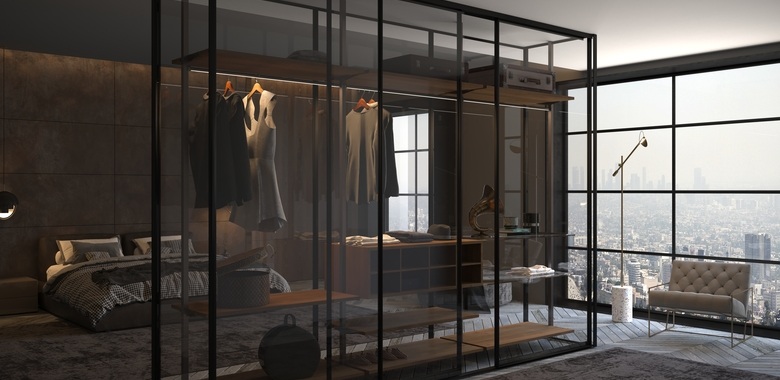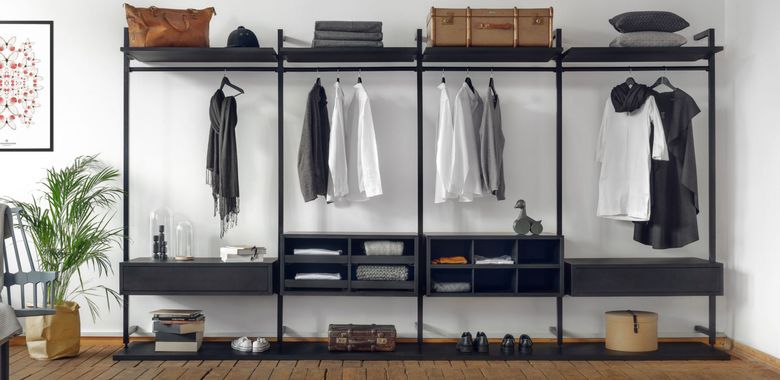 INNOVATIVE TECHNOLOGY AND INNOVATIVE MATERIALS GIVE SPACE SHELVES A SEAMLESS SPAN.