Quality matters in every last detail
Our team's concentrated expertise and over 20 years of experience have created the basis for one of the most successful bathroom furniture ranges there are: at Badea, every detail matters and every element featured has successfully passed numerous tests. Put your trust and confidence in Badea brand quality "Made in Germany".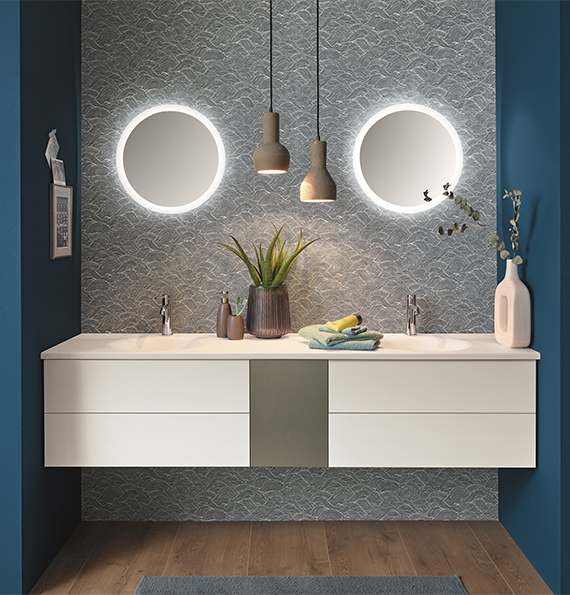 We can give your home made-to-measure washstands – with millimetre precision. Either as a single or double washstand.
Let us know the exact width as well as the spacing basins.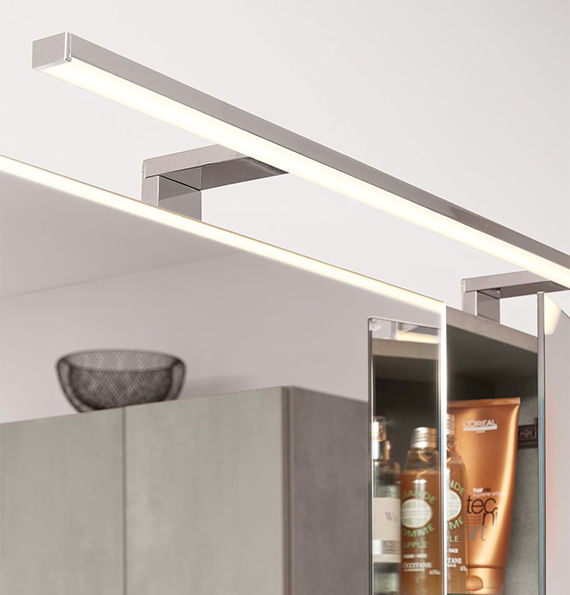 Our LightMotion lighting system lets you set the light temperature to any graduation from cool to warm white, dim your lighting to any chosen level as well as switch it on and off.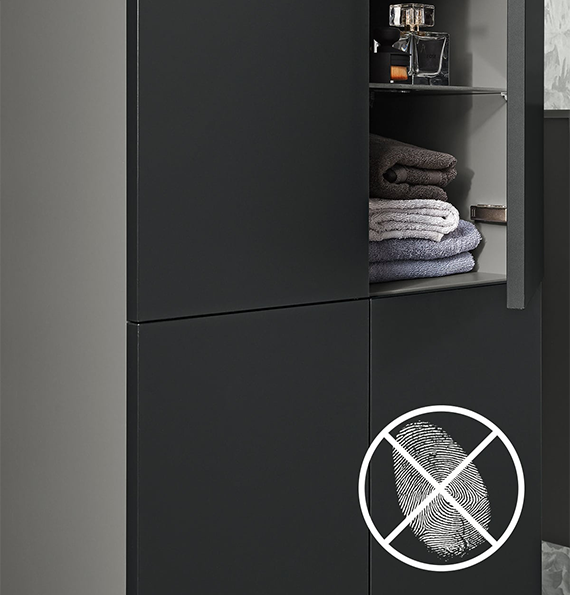 Thanks to the special anti-fingerprint effect, finger marks on the surface are either invisible or barely noticeable.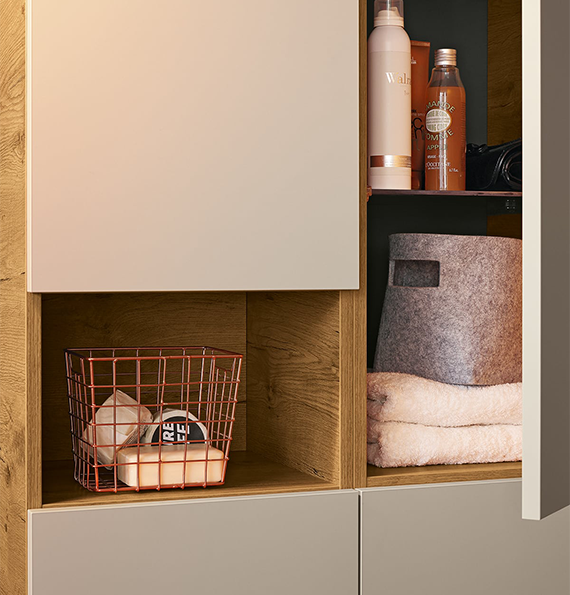 The core is made of wood-based board. The special melamine resin surface coating provides protection from moisture, heat and normal domestic wear and tear.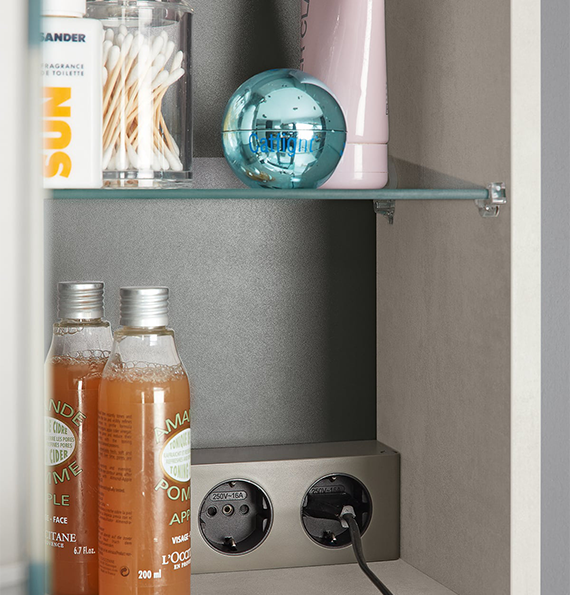 The 5mm adjustable glass shelves are ground on all four sides. The 16mm adjustable shelves in carcase material are coated on all sides and finished with laminate edging at the front. All adjustable shelves can be fitted at various heights and are secured in place to prevent them from being pulled out unintentionally.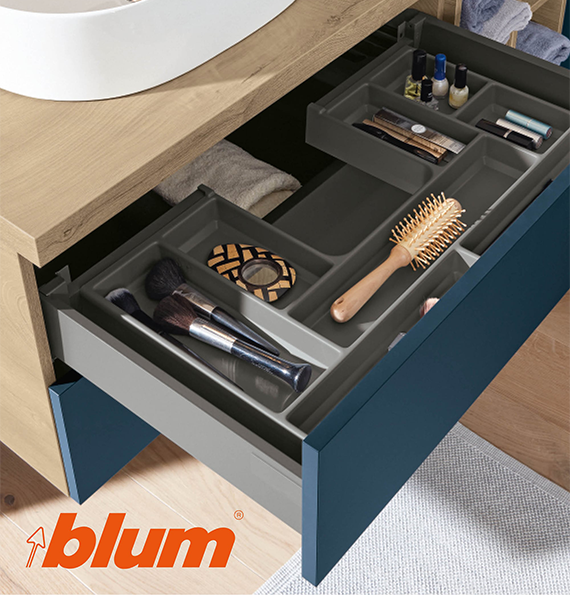 All of our interior fittings come with soft-closing function. We supply ANTARO drawers and pull-outs in Orion grey on full-extension runners with make-up insert in matching colour.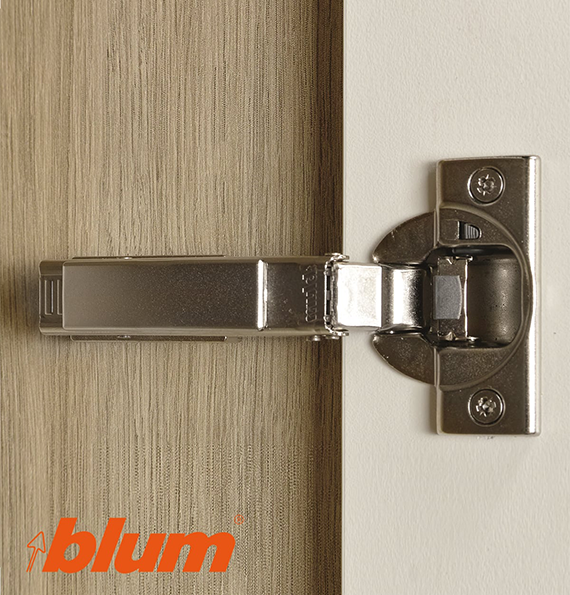 Cliptop Blumotion door hinge
Our doors feature soft-closing function as standard. Whenever necessary, this can be deactivated on the hinge without the need for any tools.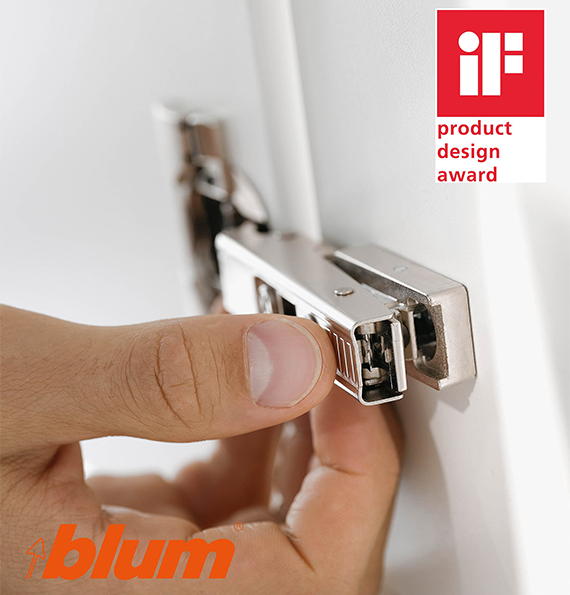 The linear mounting plate is discreetly hidden behind the hinge. As a result, no mounting screws are visible. Tried and tested a million times and more, the clip mechanism is synonymous with simple and tool-free hinge mounting.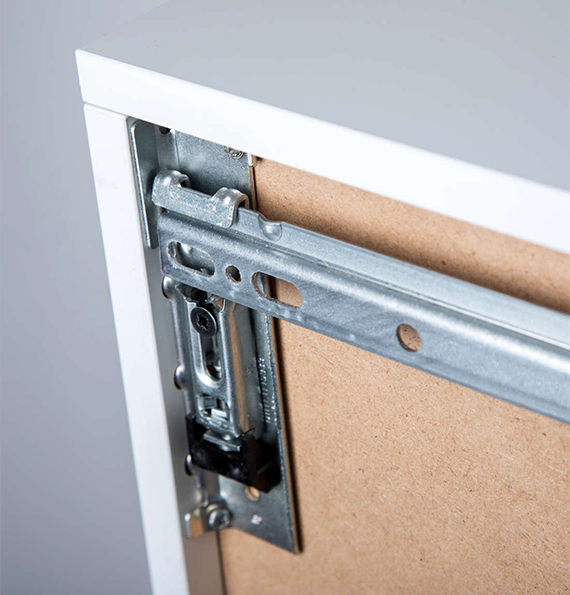 Concealed all-metal 
cabinet wall mount
With precision 3D adjustment and lift-off guard.
Max. loading capacity per wall mount: 92kg
DIN EN-14749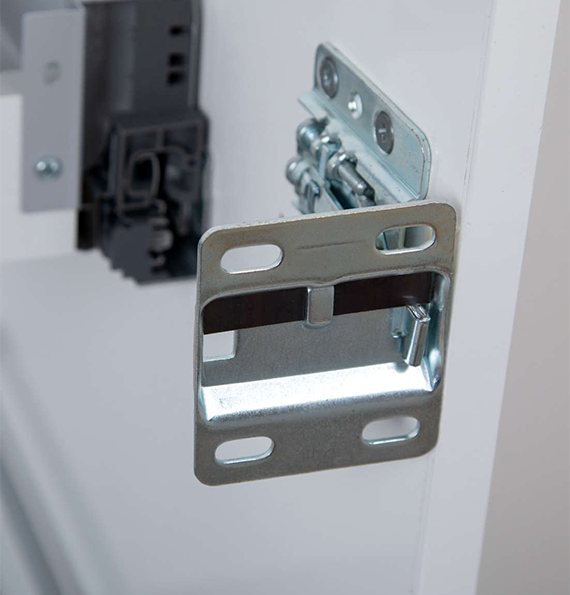 For washstand vanity units we use an all-metal fitting with a load-bearing capacity of 240 kg that takes account of the elevated demands on washstand vanity units. It can be adjusted horizontally by 19mm and vertically by 22mm.
Discover the many possibilities: from laminate to UV lacquer in high-gloss – at Badea you can choose from 32 different front finishes. Your bathroom specialist will be pleased to advise you on the many made-to-measure design options.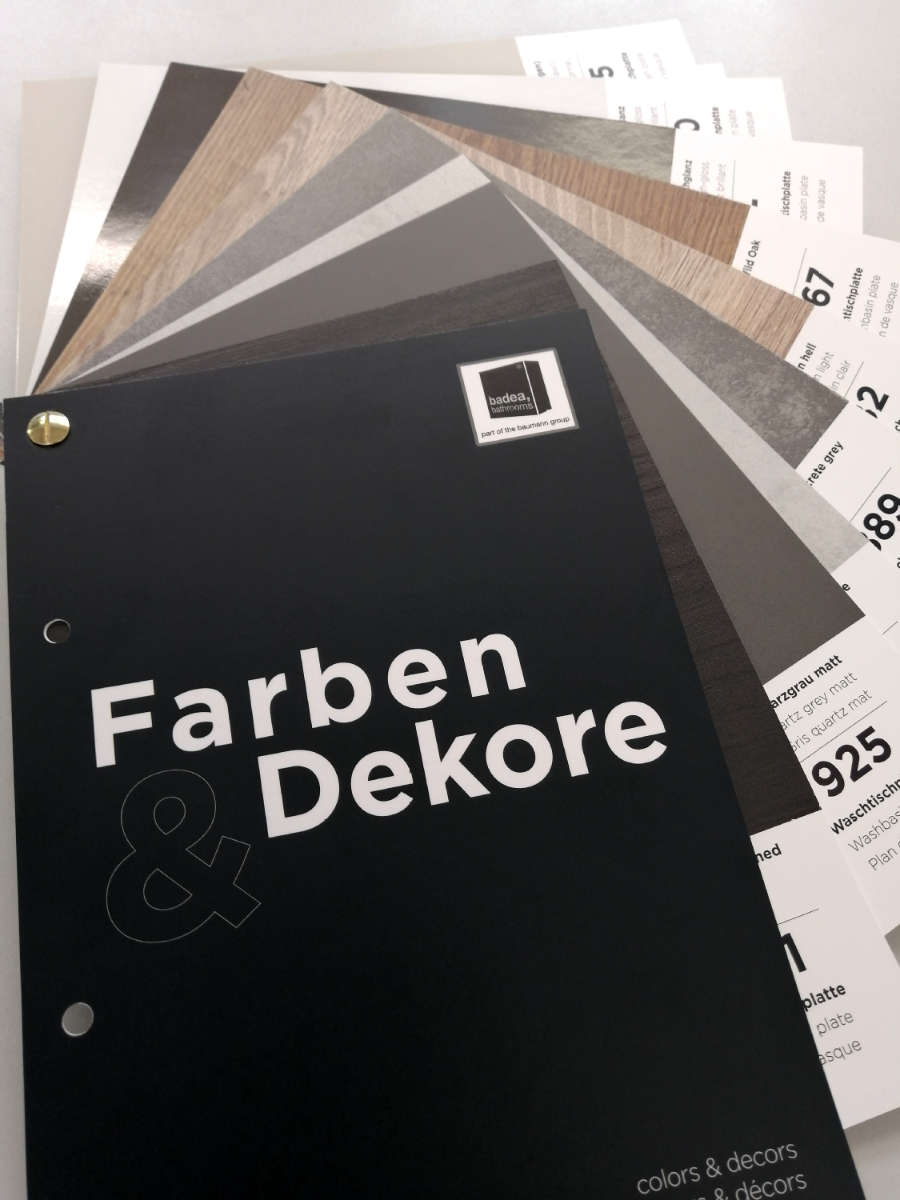 THICK-EDGE FRONT – Fronts with wood-based material core, melamine resin coating on both sides and laminate thick edging all round.
UV LACQUER HIGH-GLOSS THICK-EDGE FRONT – Fronts with MDF core and melamine resin direct coating. The front side is finished in a single coat of high-gloss UV-hardened acrylic lacquer. The edges are fitted with all-round gloss laminated thick edging.
FOIL WRAPPING – Fronts with MDF core. Front side coated with a thermoplastic laminate foil.
MULTI-PLY CONSTRUCTION THICK-EDGE FRONT – Fronts with wood-based material core and melamine resin coating on both sides. The surface of the front consists of a multi-layer structure, which conveys a realistic look and feel of a wood structure thanks to a synchronous pore.
UV LACQUER MATTE THICK-EDGE FRONT – Fronts with MDF core and melamine resin direct coating. The front side is also finished with matt lacquer and a special anti-fingerprint coating.