This collection of modern kitchen cabinets is perfect for everyone who is looking for a German kitchen on a budget. Bauformat is known for their high quality and exceptional good price to value ratio. Affordable luxury German modern kitchen cabinets have the shortest lead time, award-winning design team and the best customer service.
DARK WOOD KITCHEN
Trendy dark wood finish is the top seller of Siena collection.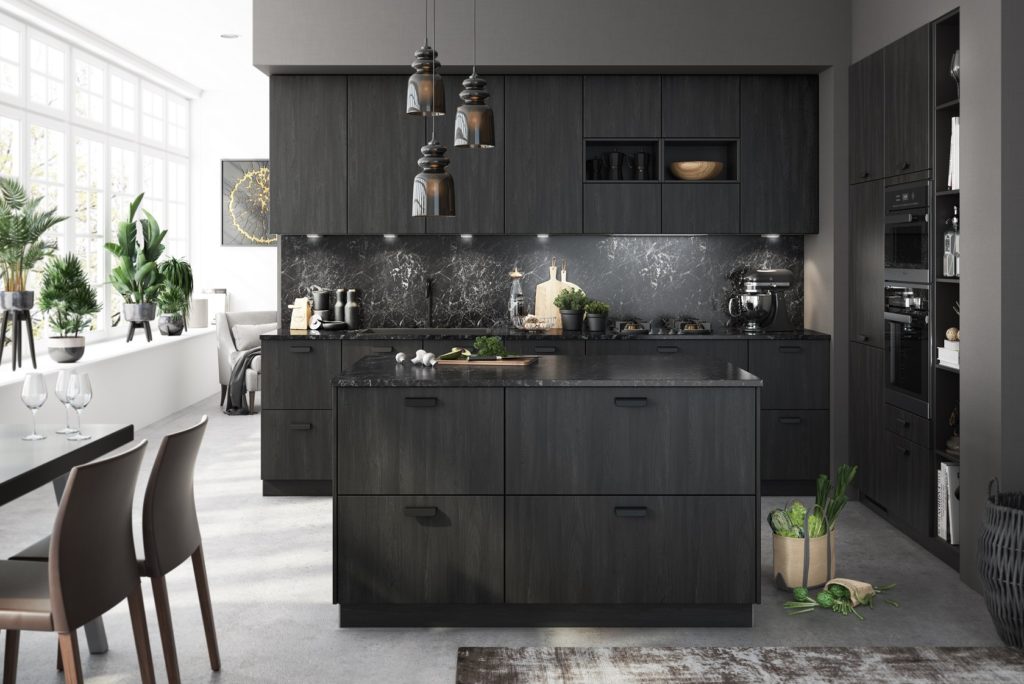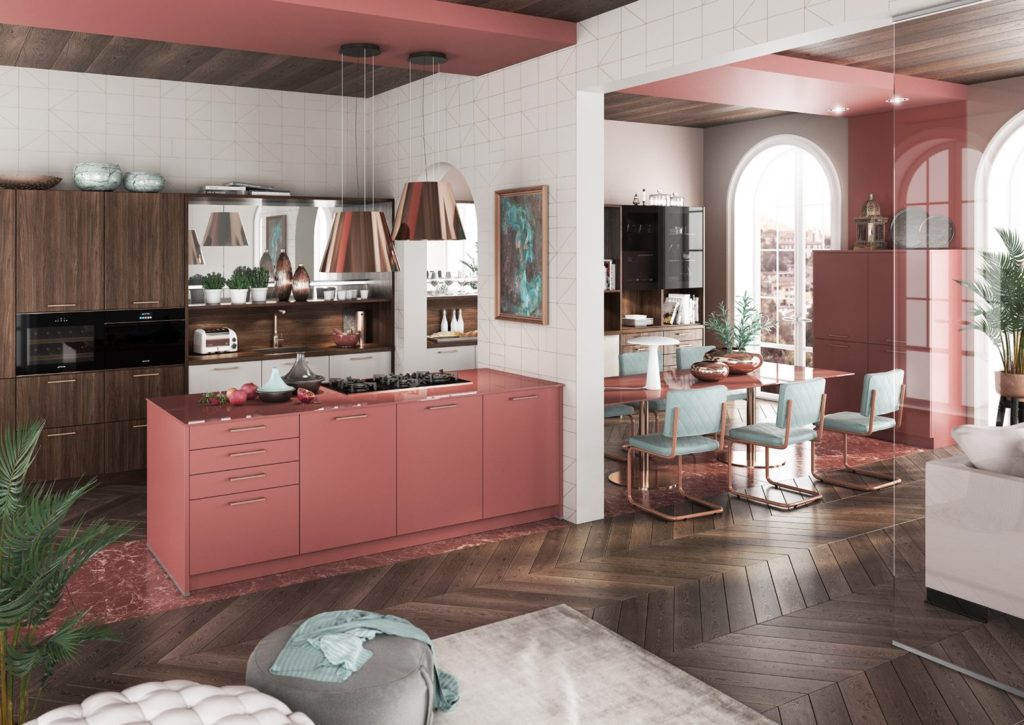 ELEGANT BROWN WOOD LOOK
The new Siena wood finish can be perfectly combined with stylish salmon pink color.
TIMELESS SHELVES
Open shelving in matching finish are customizable to fit any design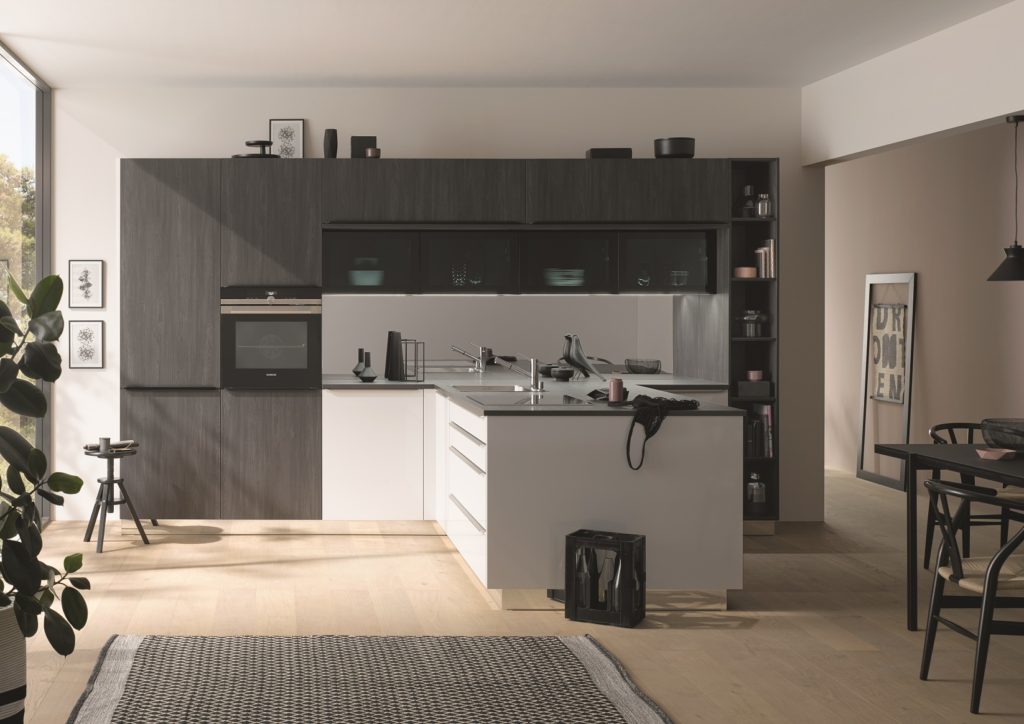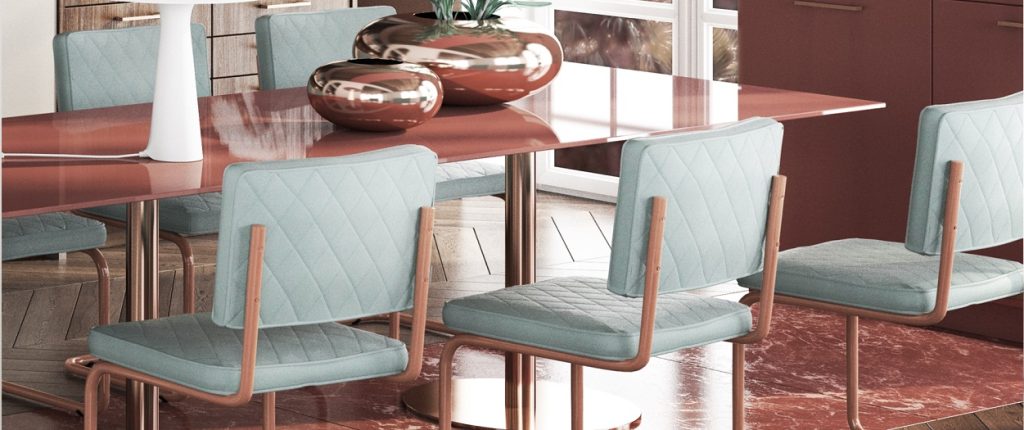 FURNITURE DESIGN
Kitchen can be combined together with dining and living room, featuring the same colors.
STONE CLADDING
Stone and ceramic cladding for kitchen cabinets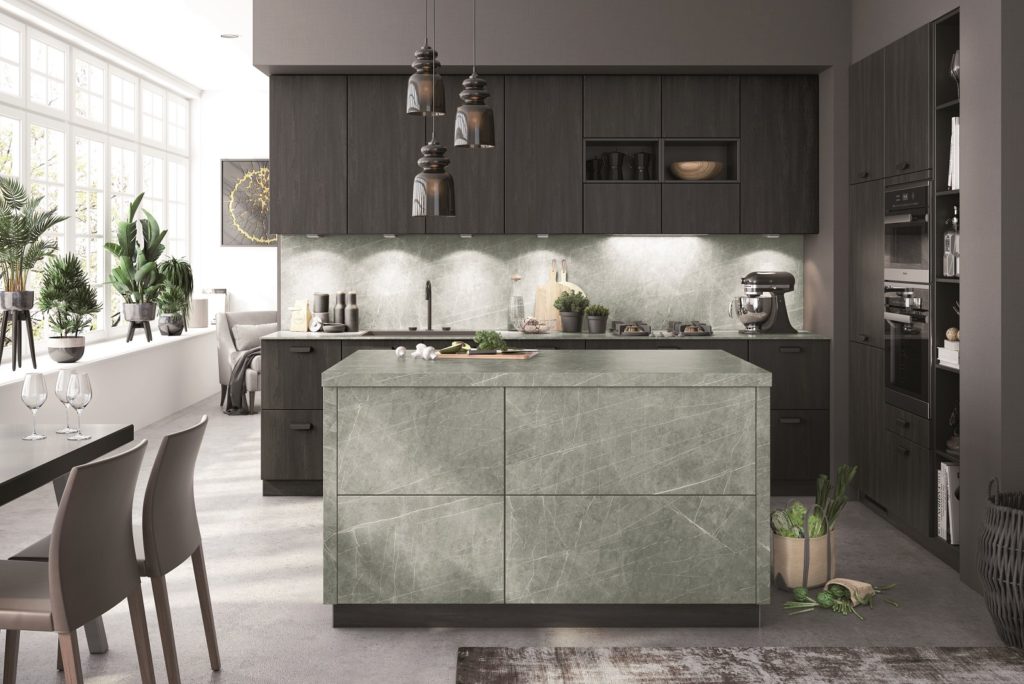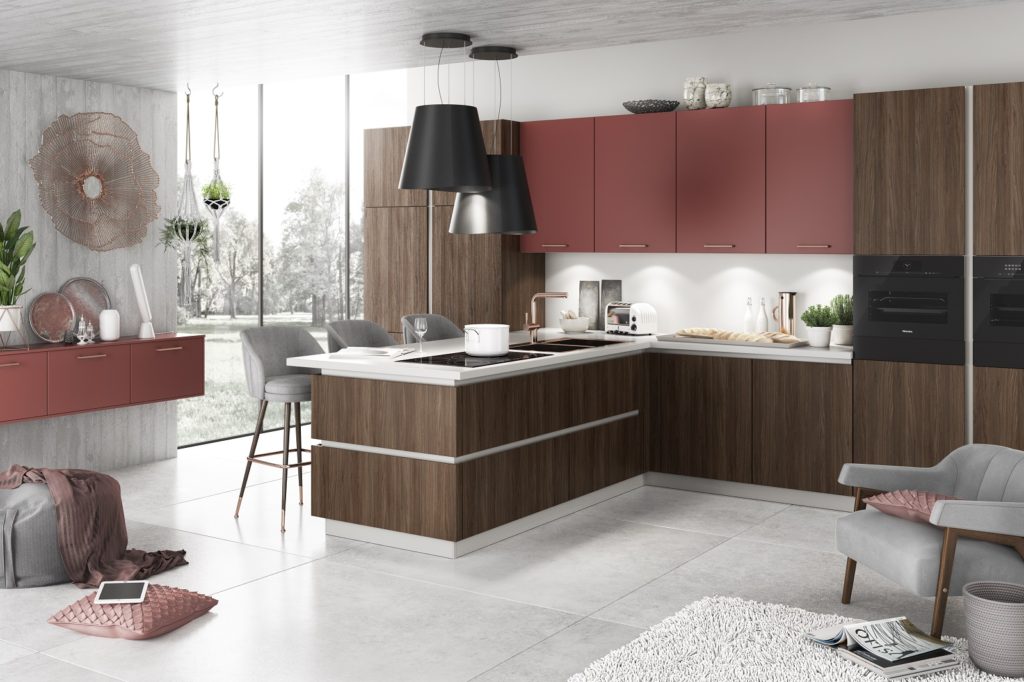 GERMAN PRECISION
Modern kitchen cabinets from Germany in dark brown wood
GLASS DOORS
Black glass is a timeless unique feature to make the kitchen look expensive and stylish.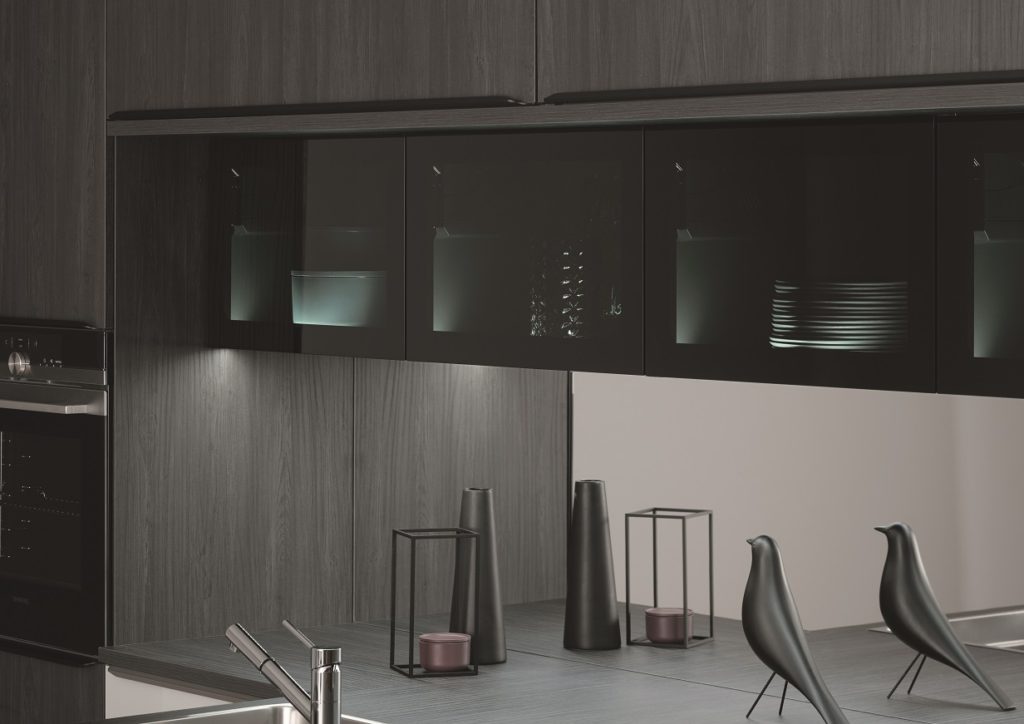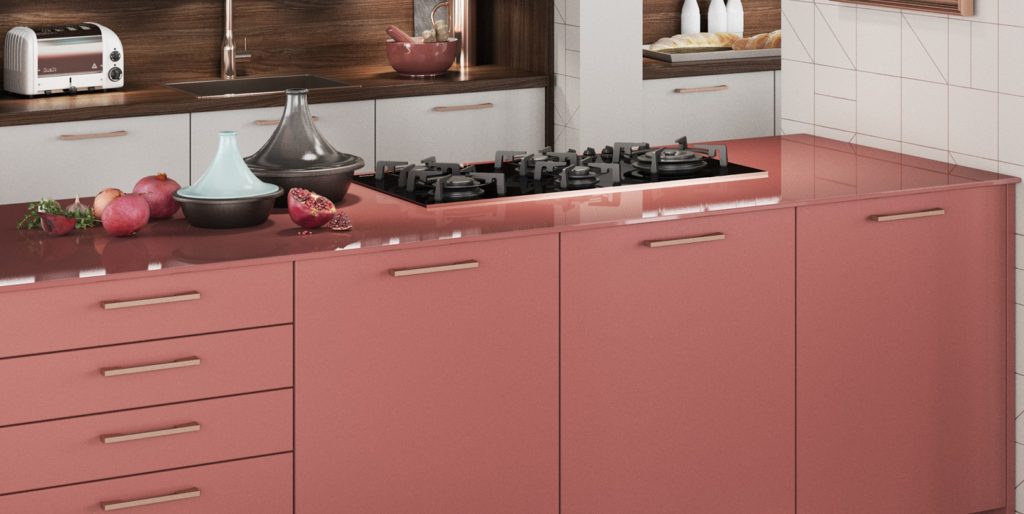 NEW SALMON PINK COLOR
Matt lacquer is right on trend. We give you the choice of fifteen colors on six different substrate materials.
ORGANIZATION
An elegant and high-value insert system for drawers, inspiring by its material mix of translucent plastic trays and aluminum connecting profiles.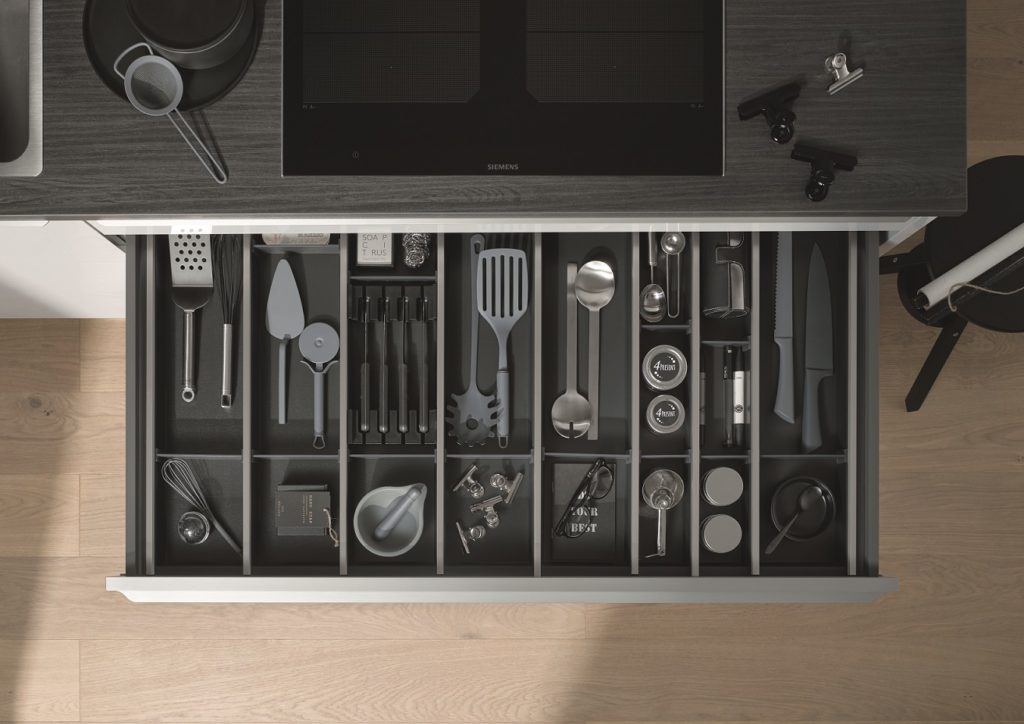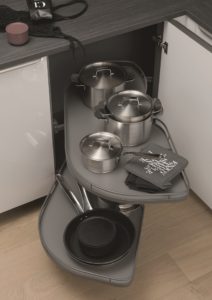 CREATIVITY
Our modern kitchens combine cultivated cooking with
the art of living.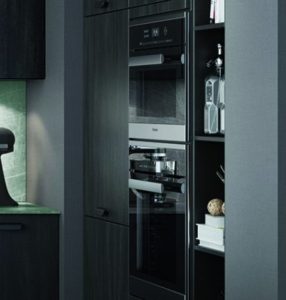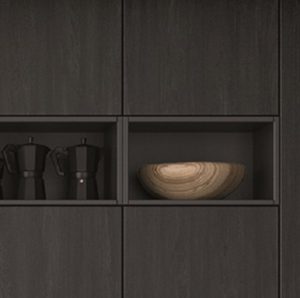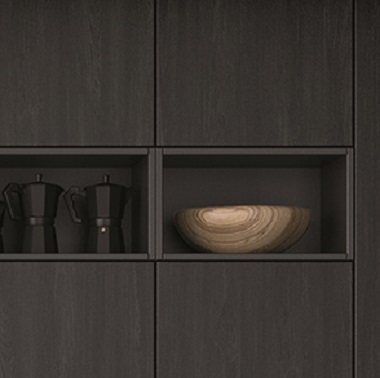 THE ART OF MAKING STATEMENT
All fired up about the new style of home living: as a highlight color, brilliant yellow brings radiance to grip ledges and shelf-unit rear panel.