Soft tones and light wood kitchen cabinets make any modern interior effortlessly light, cozy and clean. Bauformat is known for its textured laminate that looks and feels like natural wood, but has superior durability. Light wood kitchen cabinets from Bauformat come in a variety of textures and colors. This way you can always find your perfect design.
KNOTS ON WOOD DESIGN
For centuries, wood craftsmen in the Nordic countries and Germany have used the natural beauty of wood. The textured Bauformat laminate mimics the look of natural wood with knots.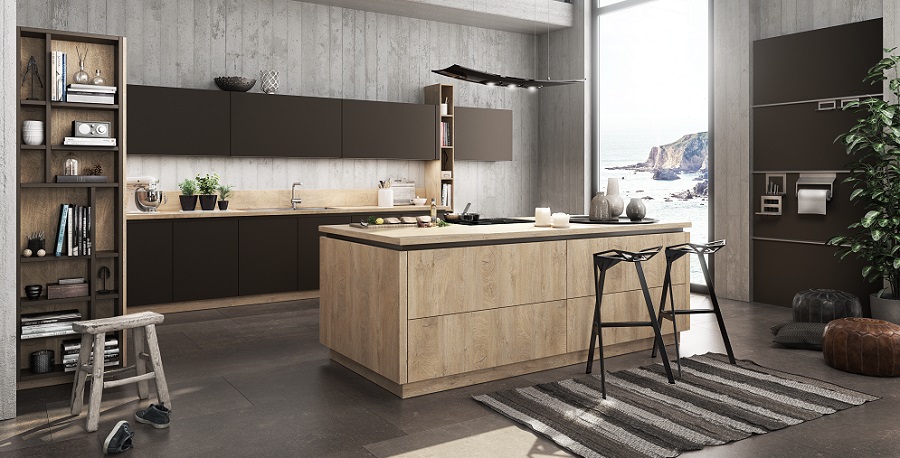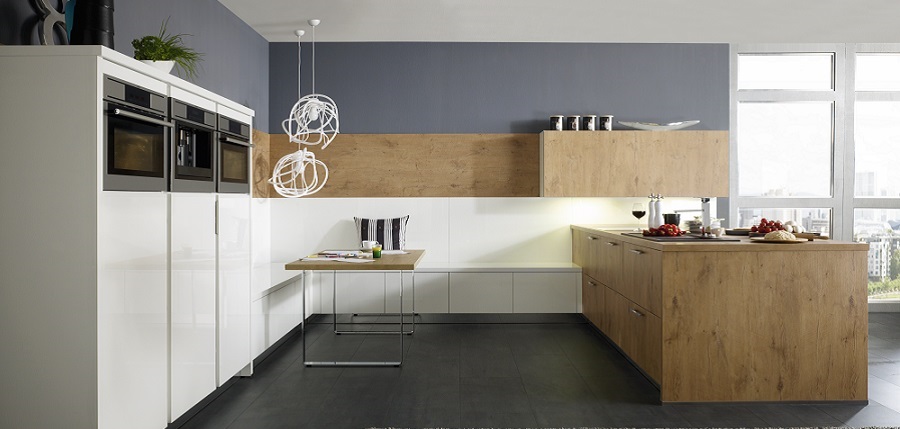 BEST MELAMINE WOOD CABINETS
Combination of High Gloss white lacquer and wood door fronts
MATCHING BACKSPLASH
Due to the superior durability of the German-made laminated panels, the backsplash design can be accomplished with the same materials used for the door fronts.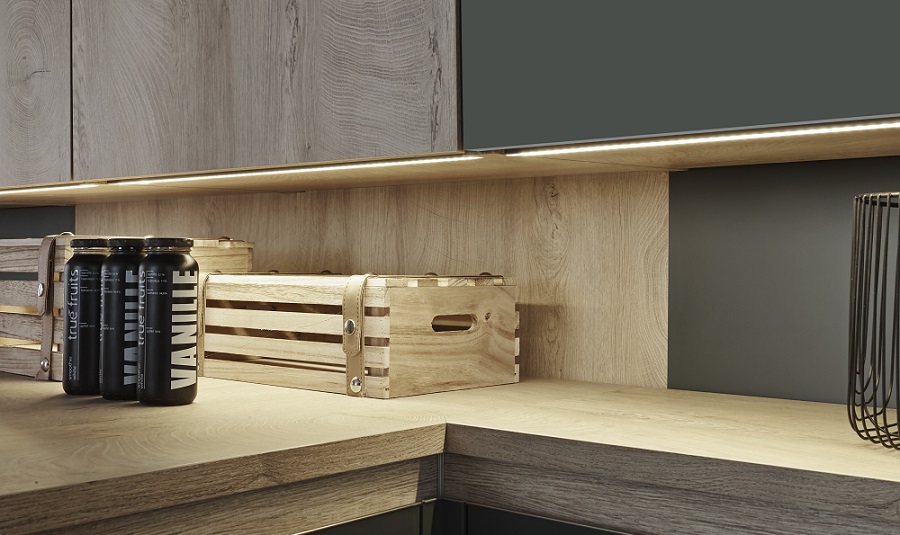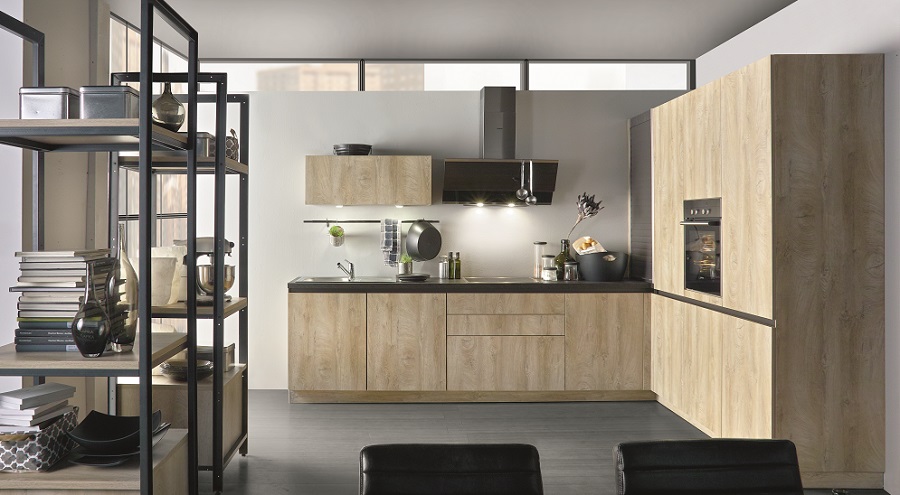 CONTEMPORARY KITCHEN
Handleless modern kitchen feels warmer due to the soft light grain wood finish selection
INTEGRATED LED
Bauformat offers a wide range of LED under cabinet lighting options such as built-in LED strips and puck lights.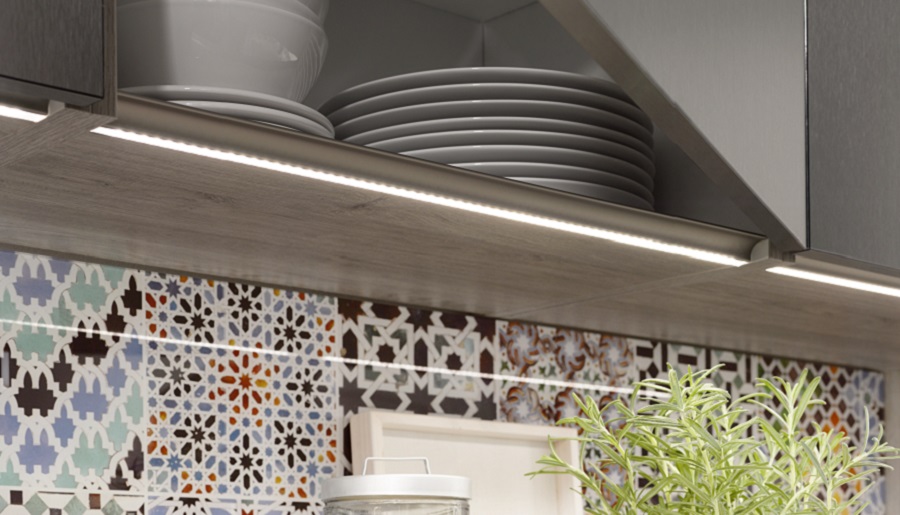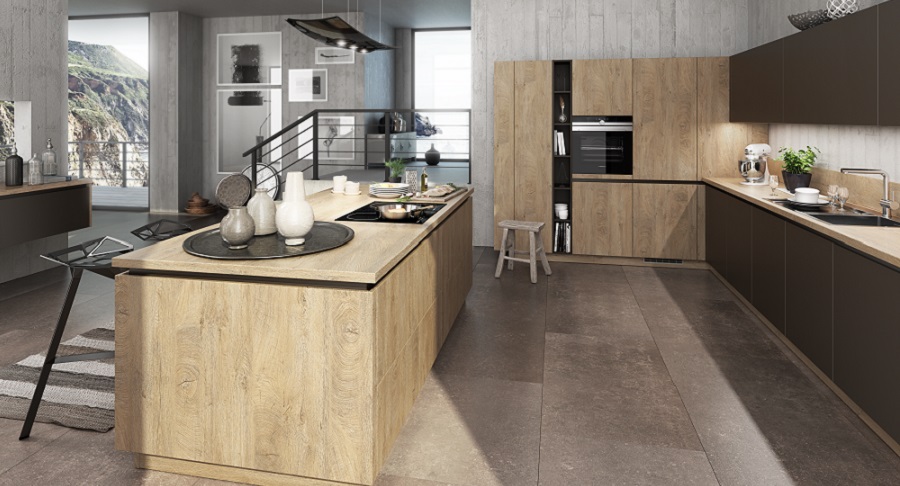 TWO-TONE KITCHEN DESIGN
This kitchen design idea uses a light wood material for the island and tall cabinets, which is balanced by the base and wall cabinets finished in a dark brown solid matte lacquer.