The Bauformat high gloss kitchen cabinets use a new and unique varnishing technology. Our special UV-coating helps prevent discoloration of door fronts, even when the kitchen is in direct sunlight. High Gloss kitchen cabinets will certainly create a clean modern look and add a touch of luxury to your home. And most importantly, there are thousands of glossy bright and neutral colors and shade variations to choose from.
HIGH GLOSS WHITE KITCHEN CABINETS
Modern cabinets in high gloss white lacquer reflect light and make the room feel larger and brighter. The unique look and personality of this handleless kitchen is achieved through the use of bright orange channels.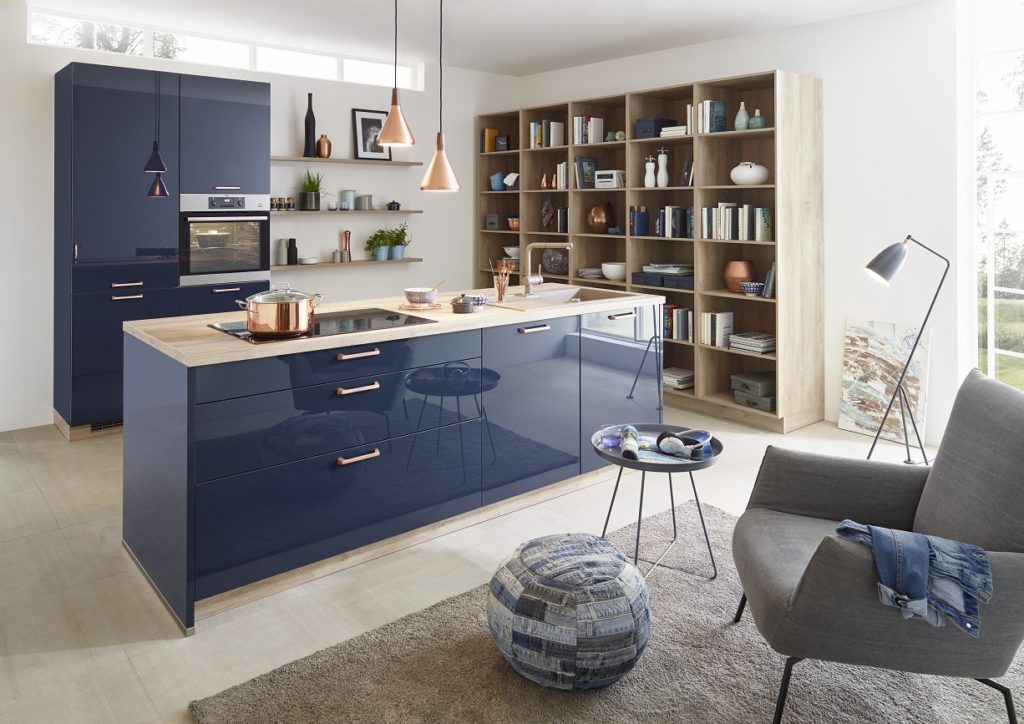 NAVY BLUE MODERN KITCHEN
Royal glossy dark blue cabinets with open shelves in warm wood tones adds comfort and sophisticated feel to any kitchen design. Gold or brass hardware and accessories add luxury and complement your personal aesthetic.
OFF WHITE EUROPEAN DESIGN
Bauformat offers over 50 different shades of white finishes for kitchen door fronts. This kitchen is a combination of a futuristic design approach and a cozy furniture elements.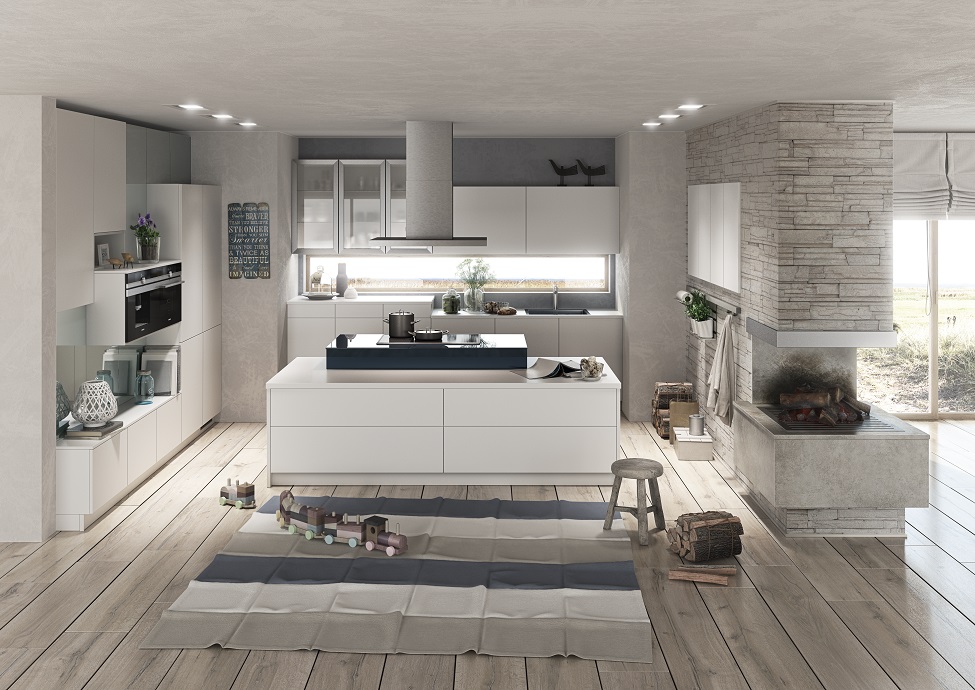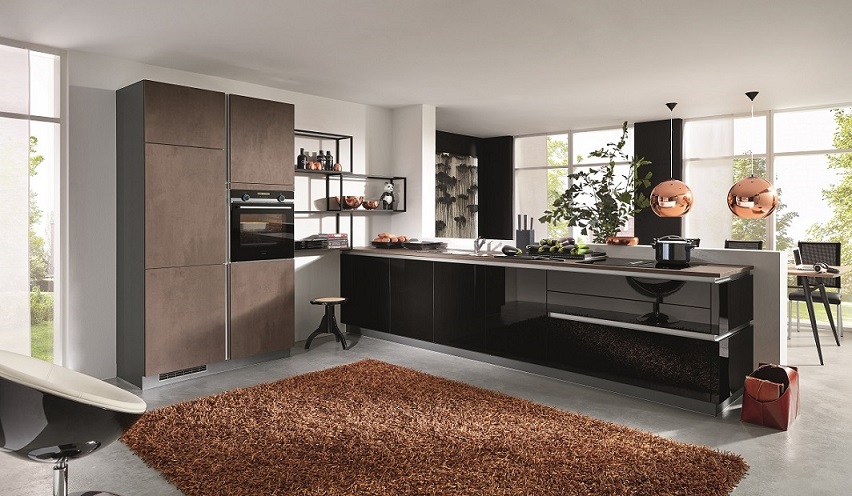 CONTEMPORARY BLACK
High gloss lacquer black kitchen cabinets are combined with trendy concrete brown finish to create this bold dramatic elegant look. Although, if you have a small space, a two-tone kitchen design would be more suitable.
BRIGHT KITCHEN DESIGN
While most people are conservative about kitchen design and opt for neutral colors, the Bauformat handleless line allows you to add a little fun and personality to your kitchen by using channels that are varnished in different colors.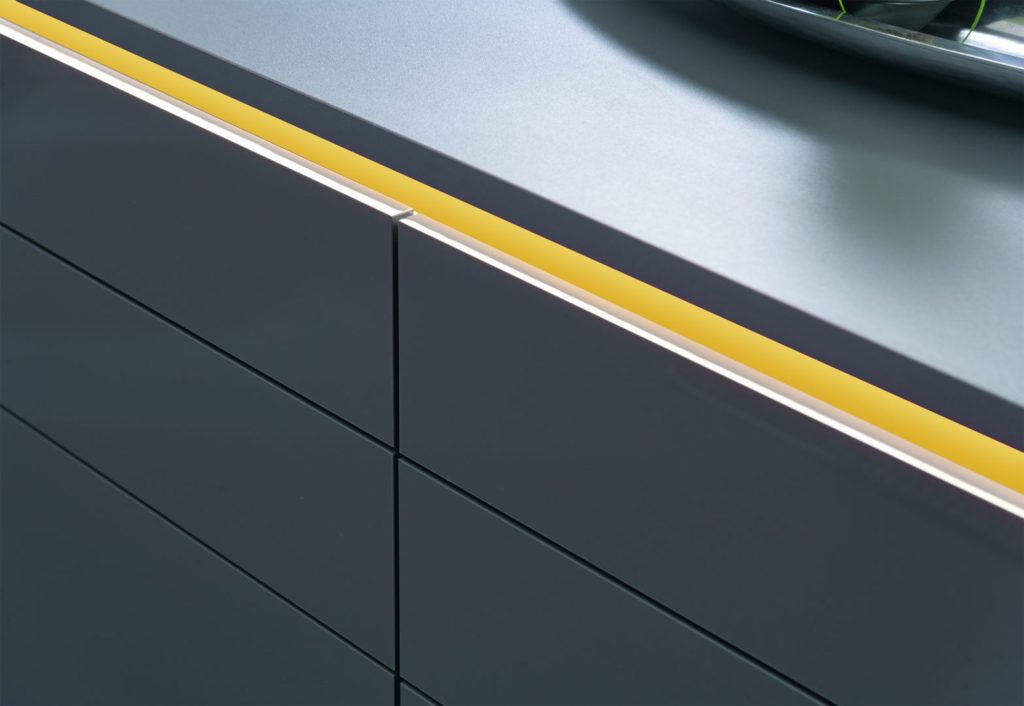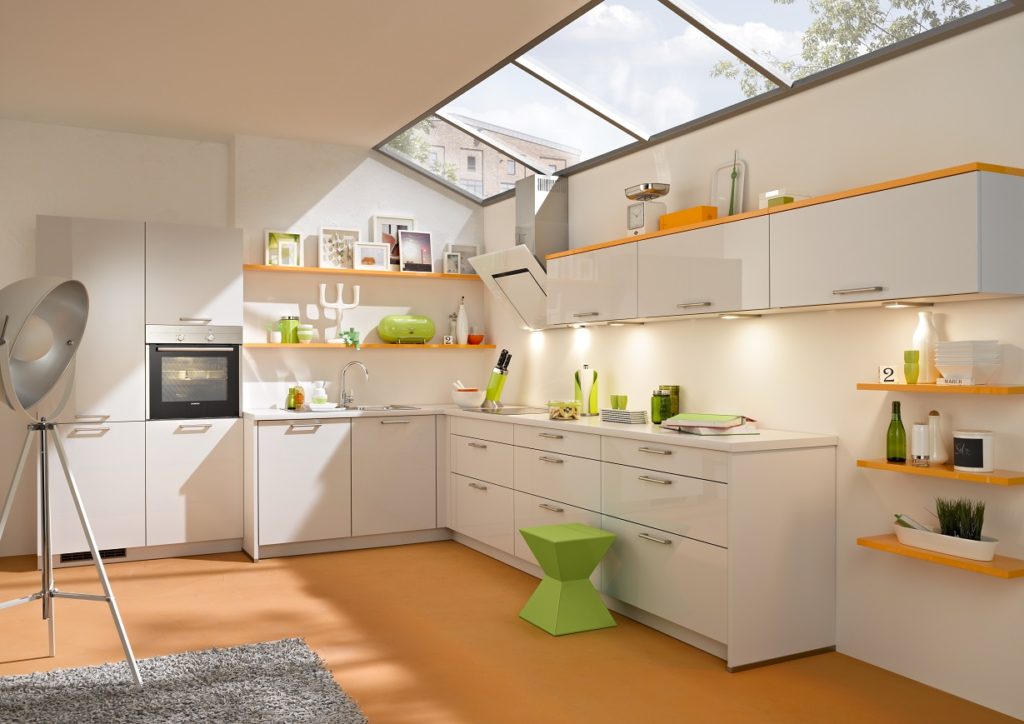 WARM WHITE
Pamplona collection includes 50 different shades of white to help the designers to pick the right tone. So, if you need high gloss kitchen cabinets to your special shade marble slab, you will definitely find it with Bauformat.
MONOCHROMATIC MID-CENTURY KITCHEN
This stunning black and white kitchen is practically split in half: the cabinets black, the walls and countertops are white. The result is a sleek, bright space.