BauTeam Luxury Bathroom Vanities
(English) Modern hi end bathroom furniture
Wir bauen Bäder zum Wohlfühlen, mit Charme und Charakter sowie dem gewissen Etwas um den Alltag zu vergessen und um abzutauchen in eine Oase purer Entspannung. Deshalb verdient das Bad bei Ihrer Neuplanung besondere Aufmerksamkeit und sollte nicht nur zweckmäßig sein. Ob elegant oder modern – der Stil eines Bades verrät auch immer etwas über seine Nutzer. Das Badea-Programm bietet für jeden Geschmack das passende: vom Möbel bis zum Waschtisch. Ein umfangreiches Sortiment an Formen und Farben steht zur Auswahl und ermöglicht Ihnen Ihren ganz persönlichen Stil umzusetzen. Für fachkundige Beratung sorgen dabei unsere zahlreichen Badmöbelexperten die Sie auch in Ihrer Nähe finden.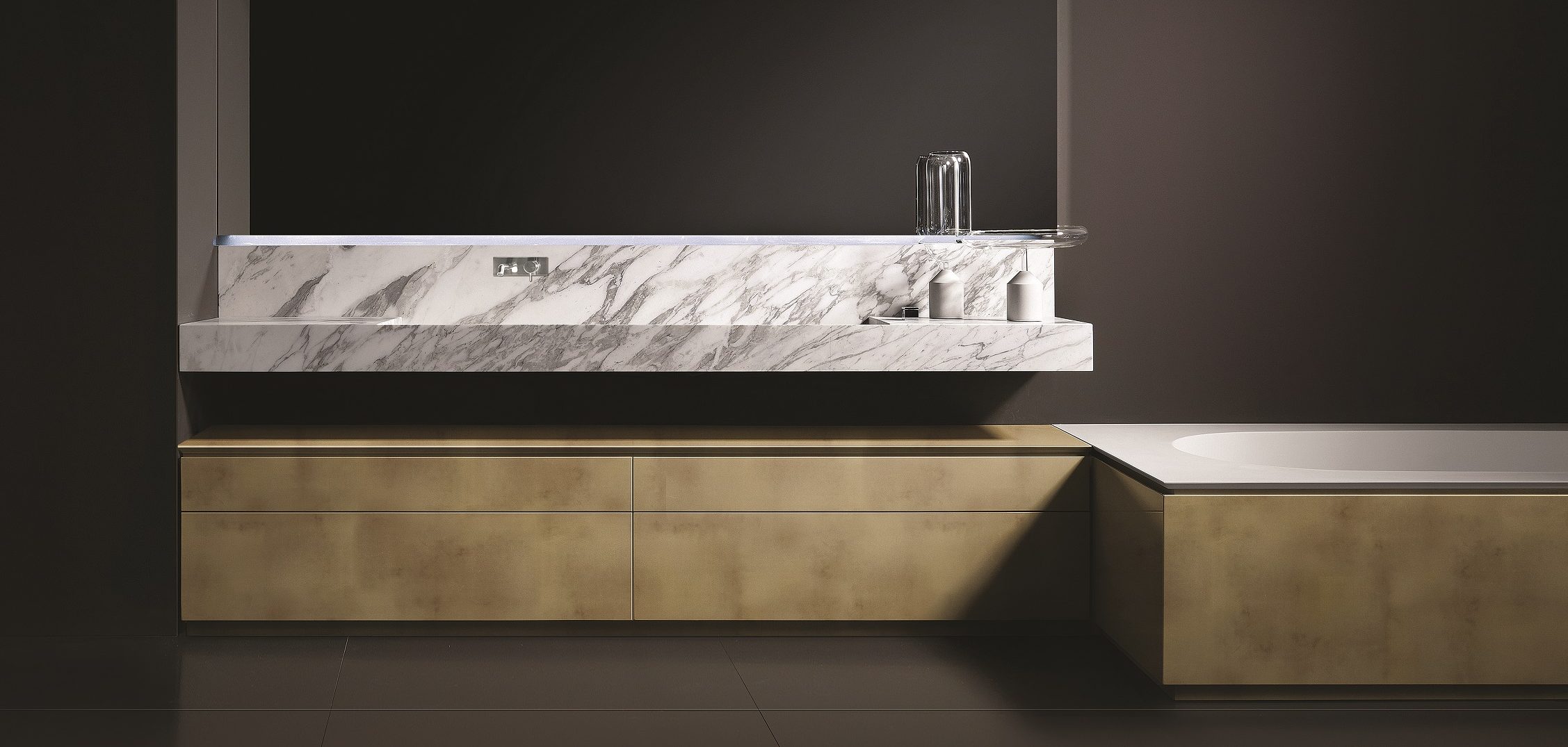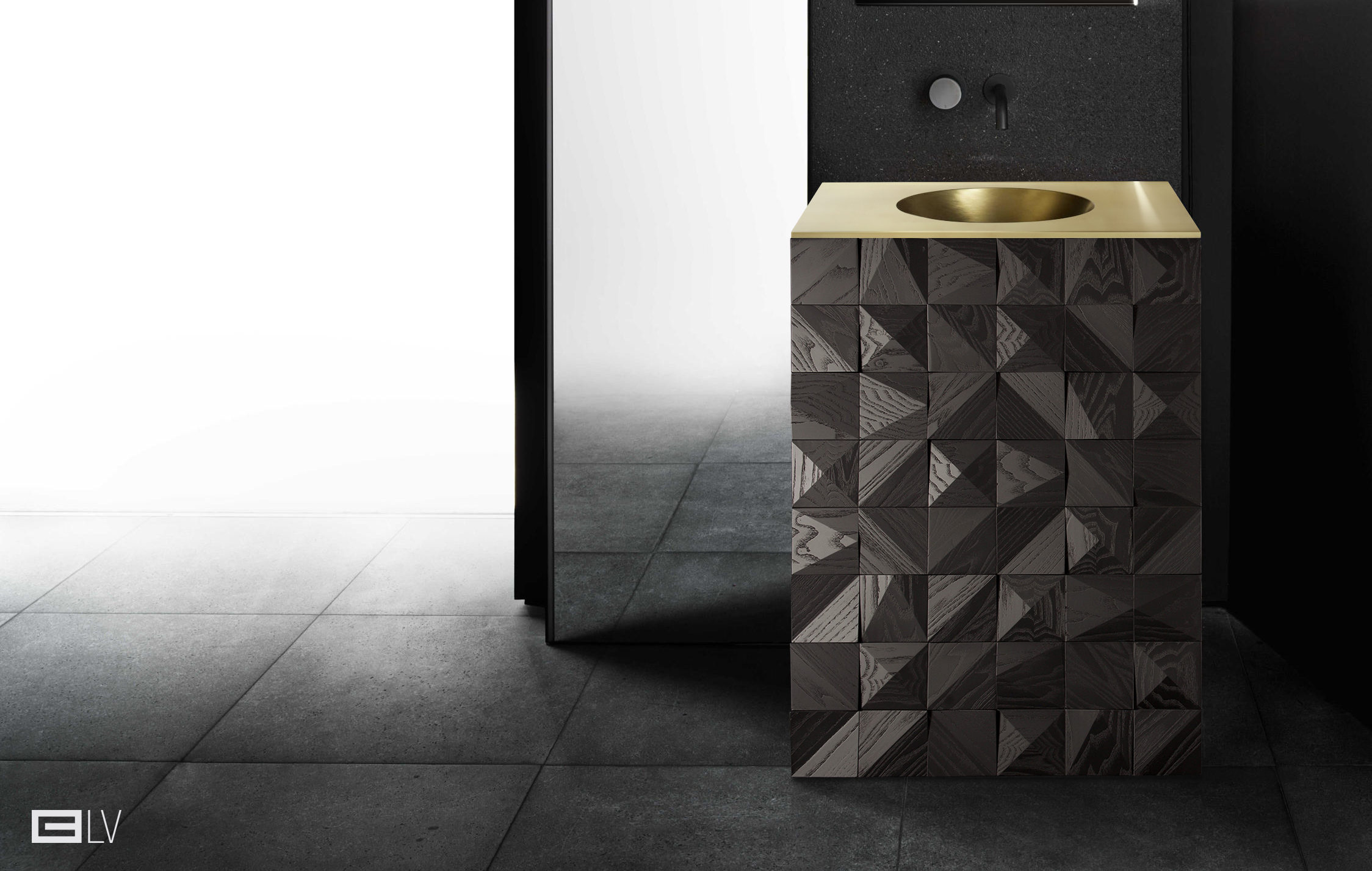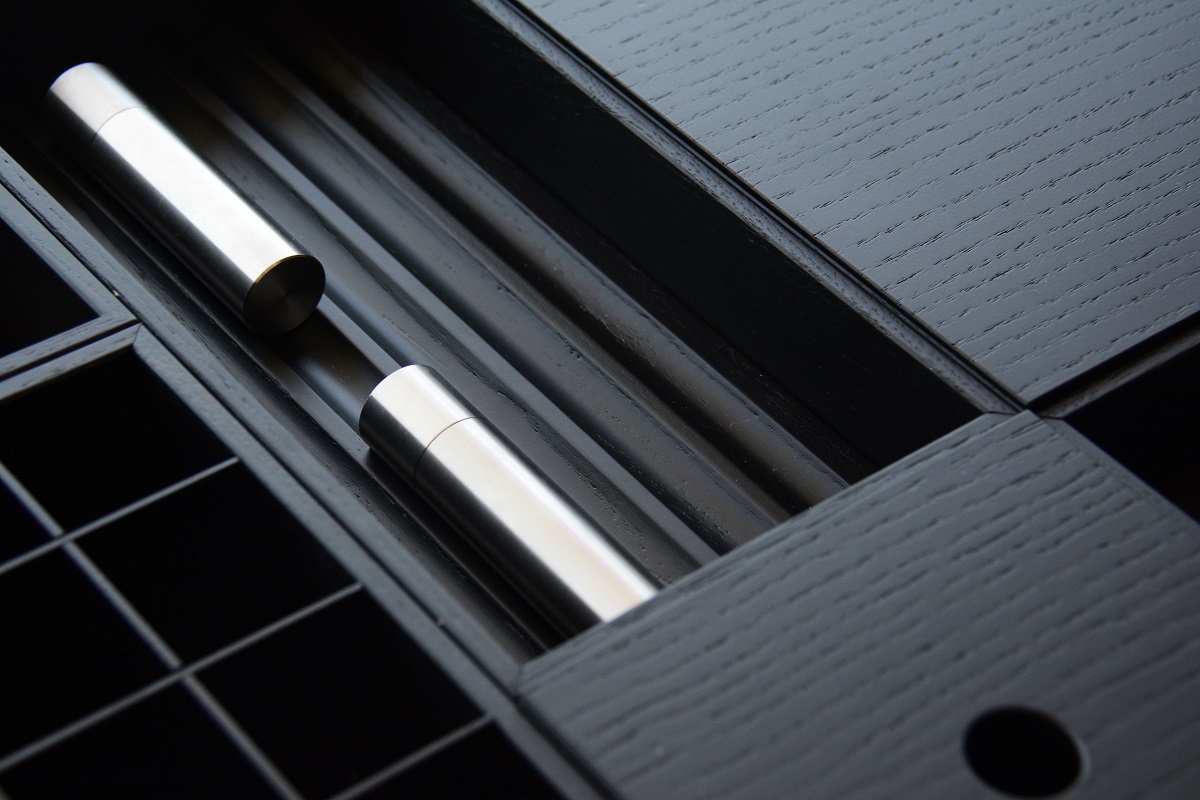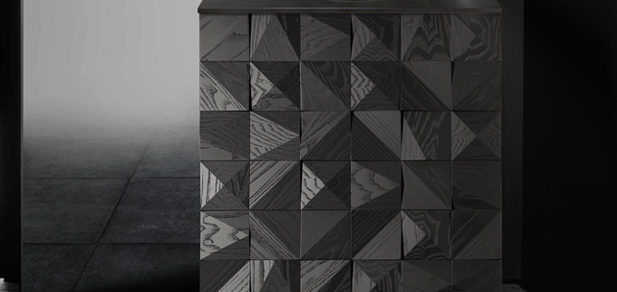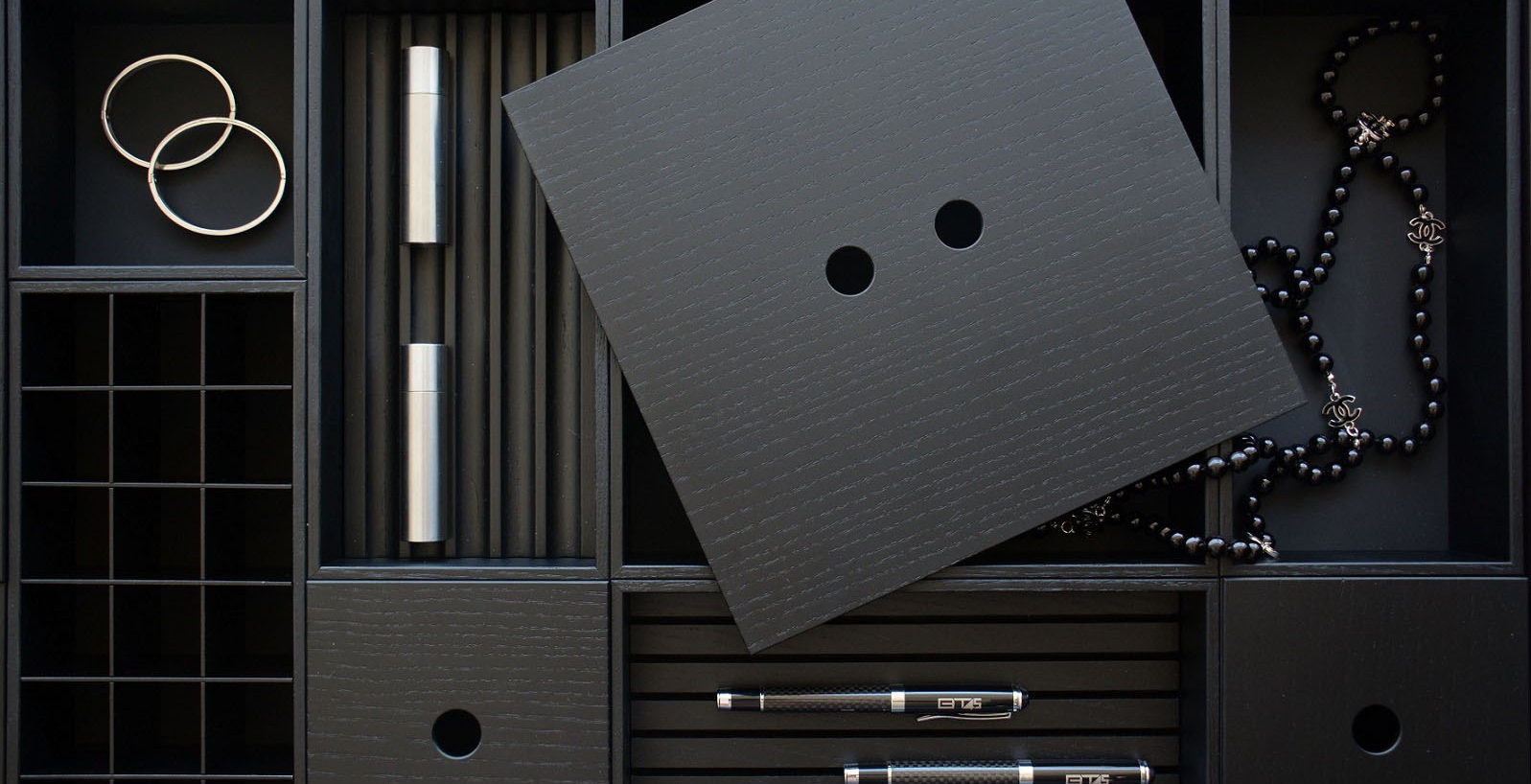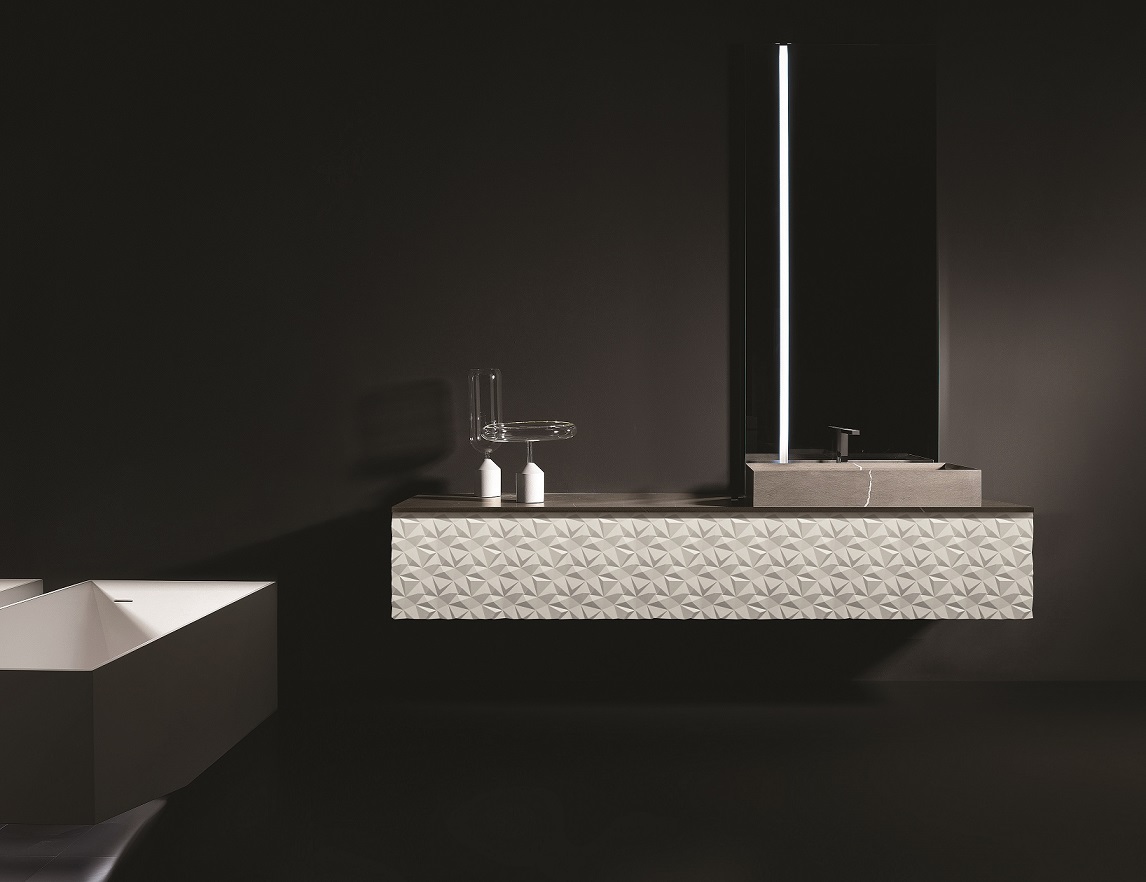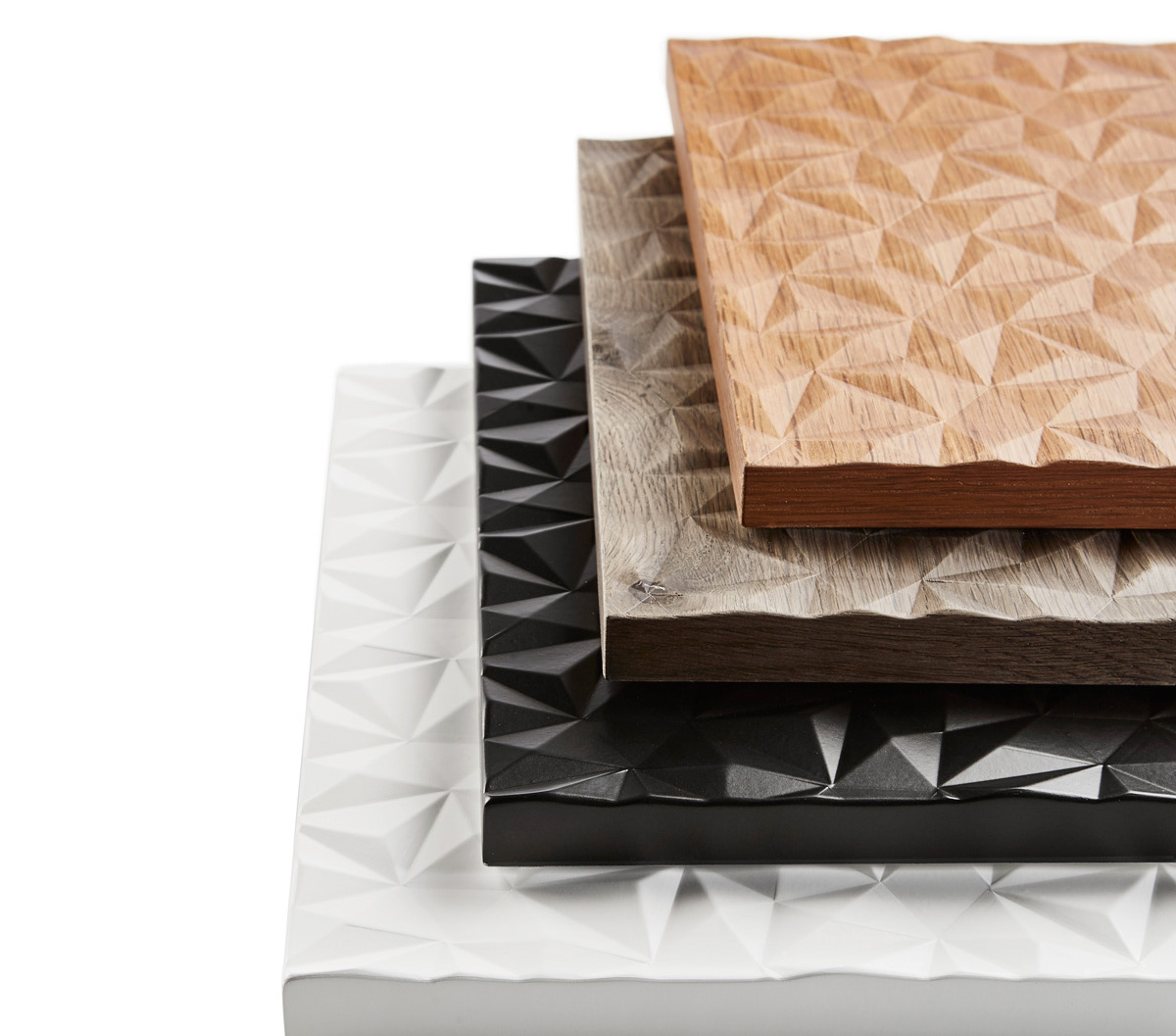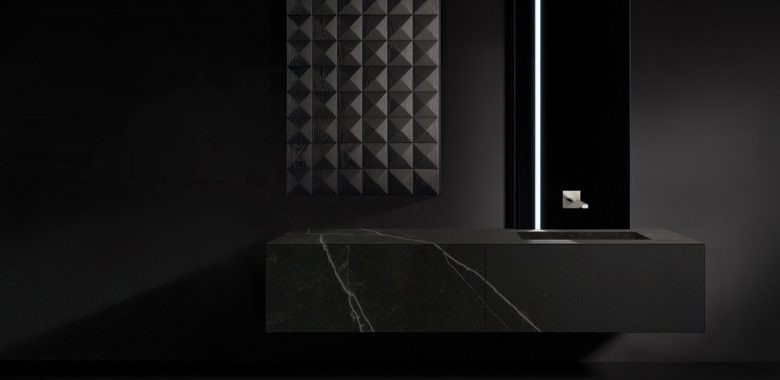 Classic 080 Avola Pinie
(English) This design was created to emphasize the beauty of natural materials in their modern interpretation. Marble surfaces certainly create a feeling of luxury and exclusivity to any interior, but at the same time, marble is a very fragile material that requires constant special care. The sink is created with a slope for the water, tilted towards the back with hidden drainage. Each stone covered door front has 45 degrees cut top and side edges, in the opposite direction of the cuts of the countertop and sides. It allows the drawers to close all the way, without obvious seams. It creates an illusion of the marble block hanging on the wall. Perfect, luxurious, functional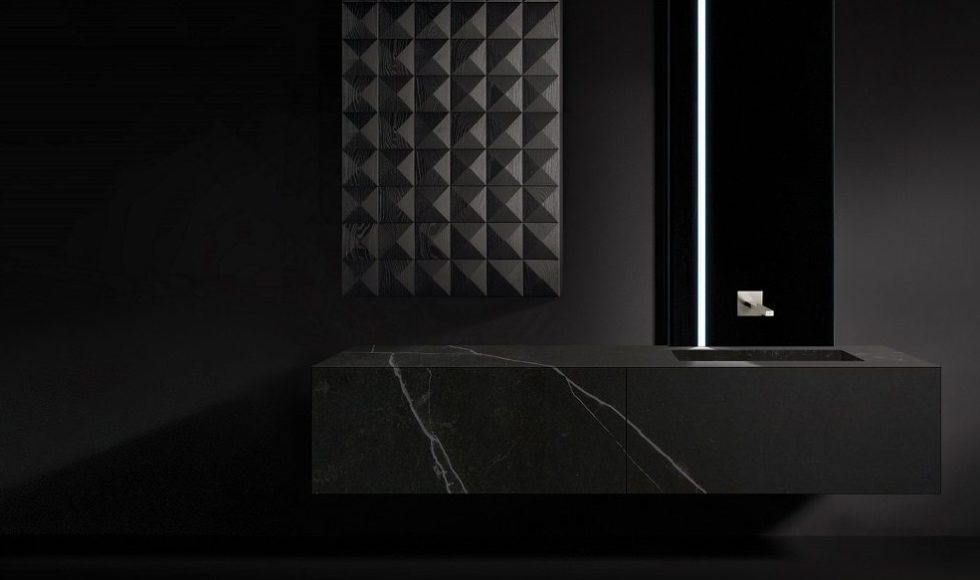 Share This Page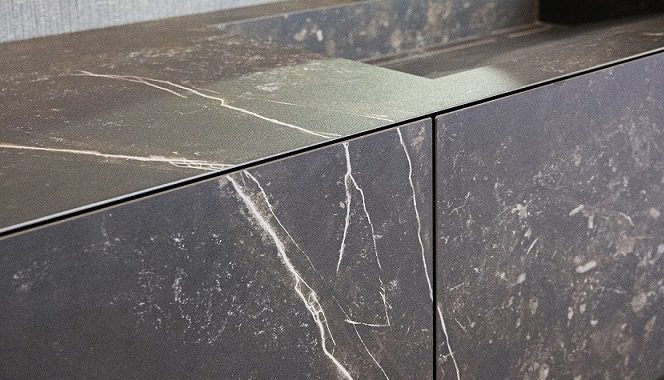 Classic 080 Avola Pinie
(English) That's why we decided to used Dekton Kelya - a man-made stone, which is claimed to be resistible to scratches, stain, fire and abrasion. It gives the look of the perfect warm marble and concrete durability. All the marble veins are bookmatched through the countertop, door fronts and on the interior surfaces of the sink.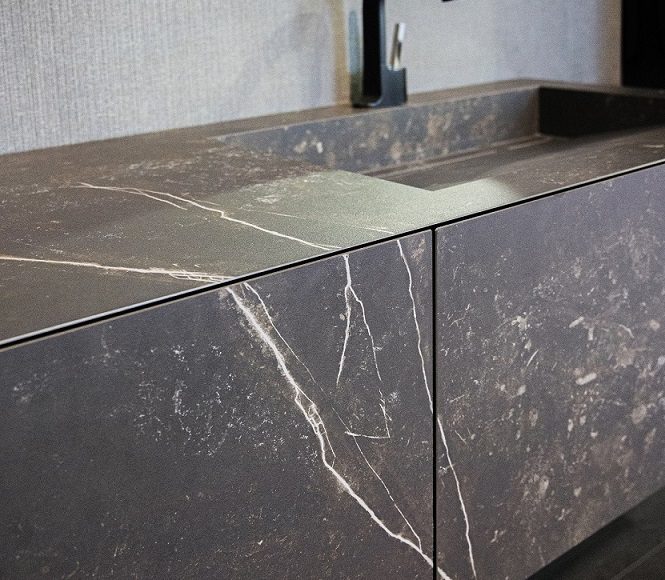 Share This Page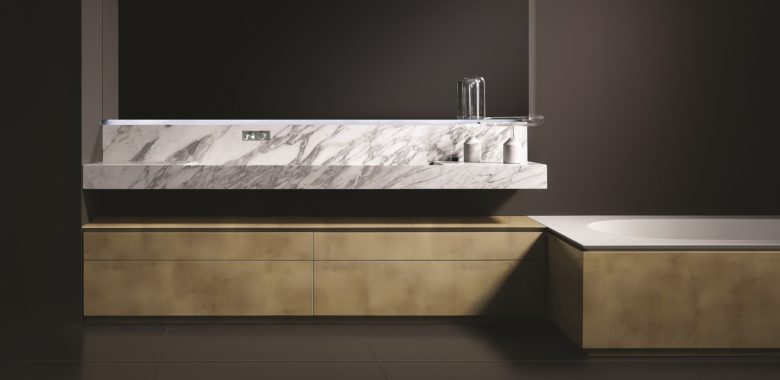 Classic 088 Ash Molina Grey
(English) This design combines the savage beauty of the natural stone and brutal opulence of the aging metal. The heavy natural marble block is shaped into a refined weightless form, floating in the air, and creates a magical atmosphere of the luxury and sophistication. The composition is balanced by the cabinets with aged brass door fronts. This splendid rebellion of the aged metal on the background of technologically sophisticated modern and sleek design emphasizes the contrast of the materials that create this truly unique majestic beauty.
Share This Page
Classic 088 Ash Molina Grey
(English) The geometry of the cubes combined together creates a stylish, unique and luxurious door front for this bathroom piece. This piece will add sophistication to any space, be it an upscale restaurant bathroom, trendy spa hotel or a celebrity guest bathroom. The integrated sinktop can be made in contemporary black or posh gold finish. All dimensions are customized to fit the desired interior space.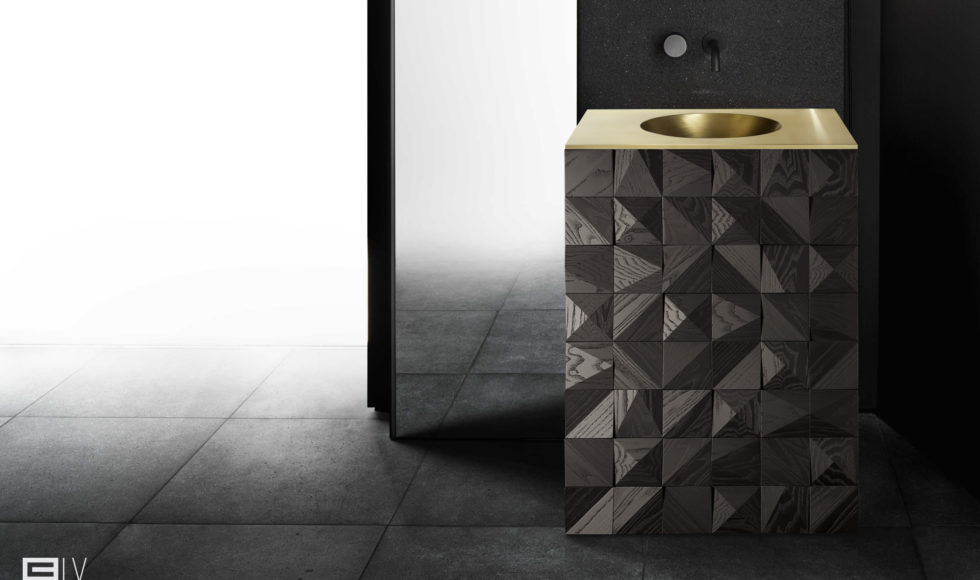 Share This Page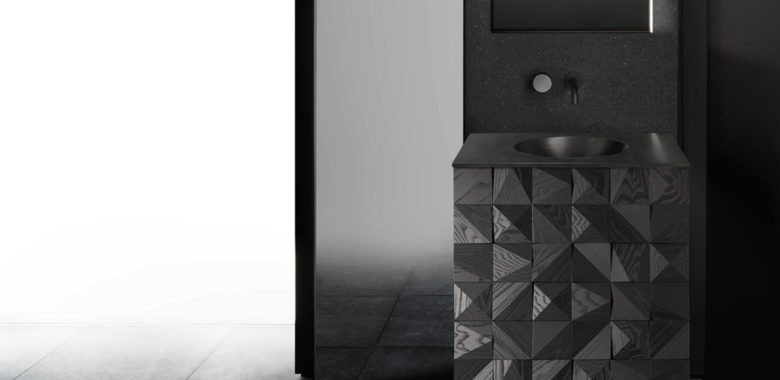 Classic 088 Ash Molina Grey
(English) Qubix is a unique material developed by BT45. Architectural design approach used to create this piece is extremely simple: perfectly shaped pyramids with shifted peaks are placed together to create a 3-dimensional surface. It is so elegant and exquisite that you just can't stop looking at it. The refined black wooden shapes express the desire of chaos and order at the same time.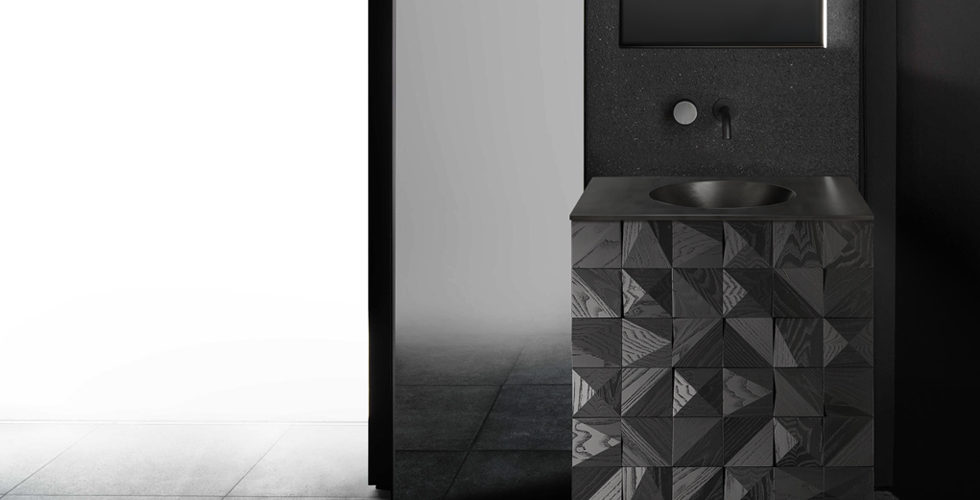 Share This Page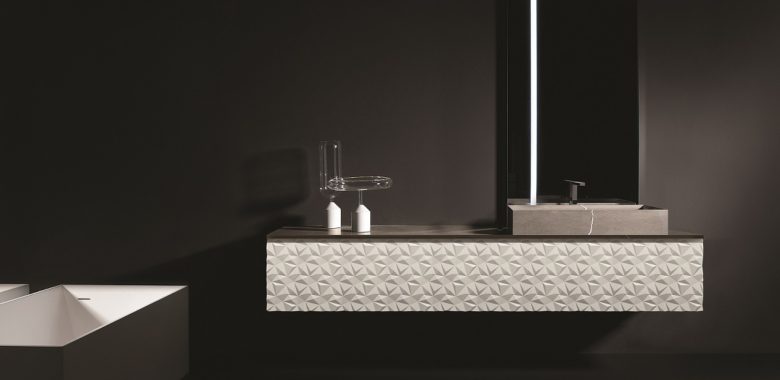 Classic Forum
(English) Solid wood has been used by furniture manufacturers for centuries. Nowadays the modern technologies inspire us to create new styles from the trivial materials. The marble countertop with carved in sink are bookmatched on the interior and exterior surfaces, which creates an illusion of the sink being made out of a solid piece of stone.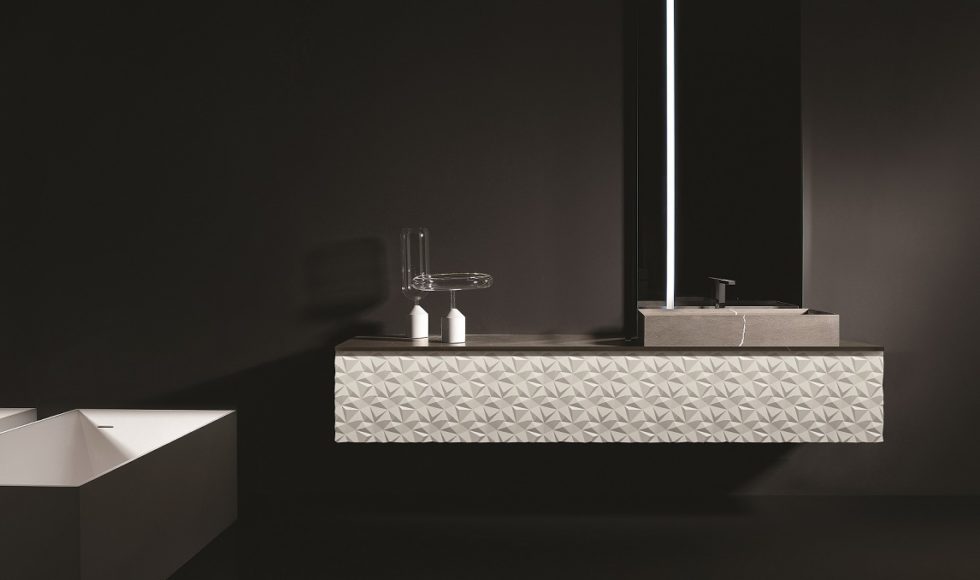 Share This Page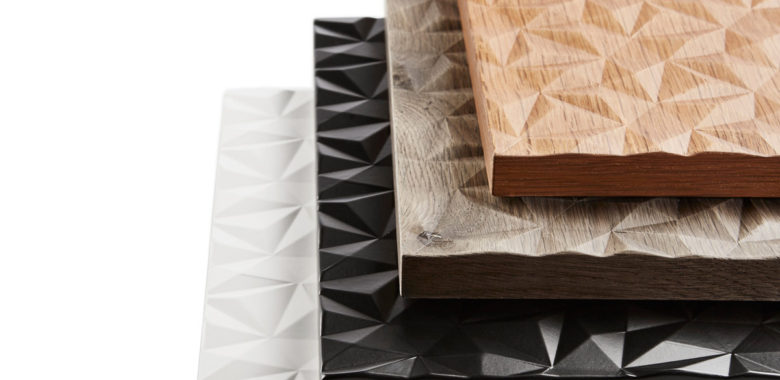 Classic Forum
(English) To create this master piece, we used seemingly most ordinary solid wood, but we added 3-dimensional geometrical design, which gave a dramatically new look to this concept. Handcrafted to perfection, the door front of this bathroom cabinet is truly unique. Wooden front is lacquered in trendy silky matte white to emphasis the purity and the perfection of "each brink of the diamond". The sizes and finishes can be customized to create the unique ambiance for every space.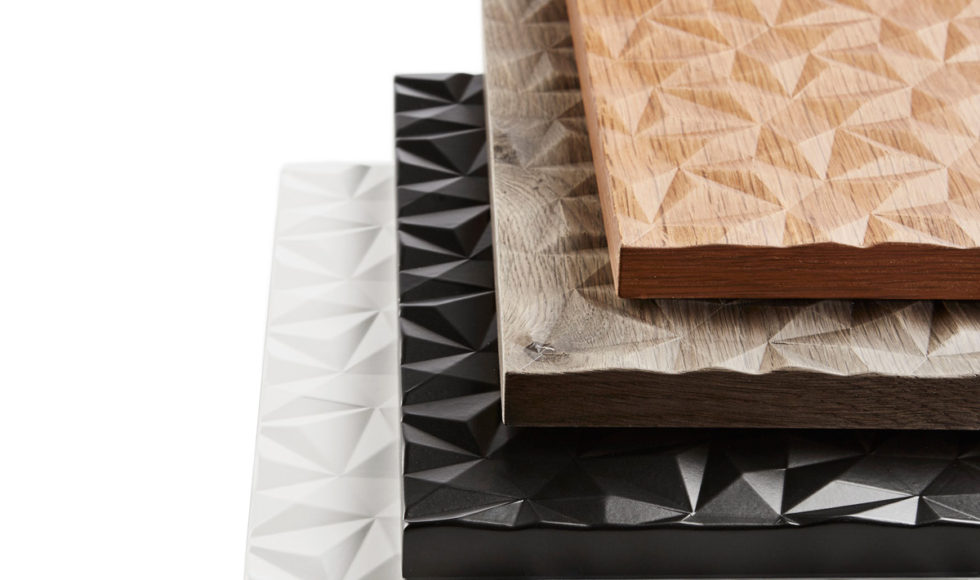 Share This Page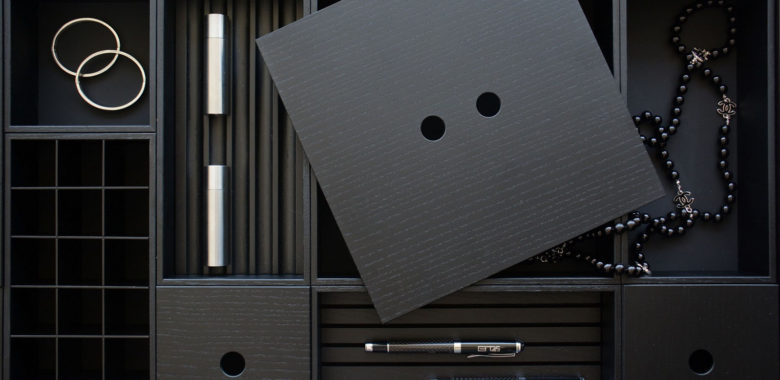 Classic 092 Hacienda Black
(English) BT45 Box Bath is a unique organization system for the bathroom, consisting of components made of beautiful black wood and selected in a special way so that it looks stylish and organized to store all bathroom items. The modern feeling and a perfect synergy between the German engineering, design and comfort.
Share This Page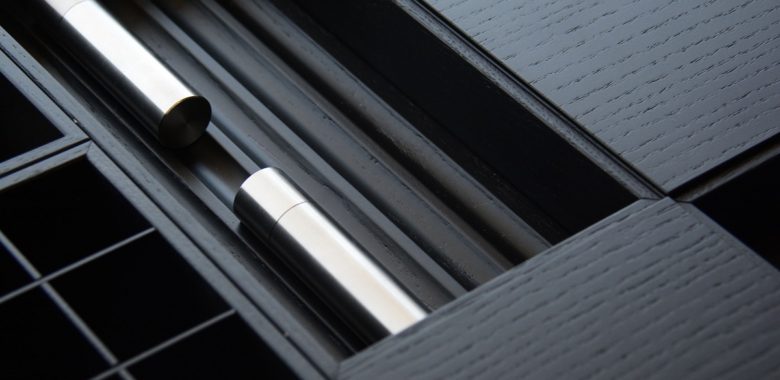 Classic 092 Hacienda Black
(English) The trendy black is spiced up with the usage of different textures: wood, leather, fabric. Your tooth brush, make up items, and combs could have different colors but would look stylish with the black background of BT45 accessories. Wooden boxes with lids help to keep untidy items hidden, and allow users to enjoy the perfection, comfort and beauty of the bathroom drawers.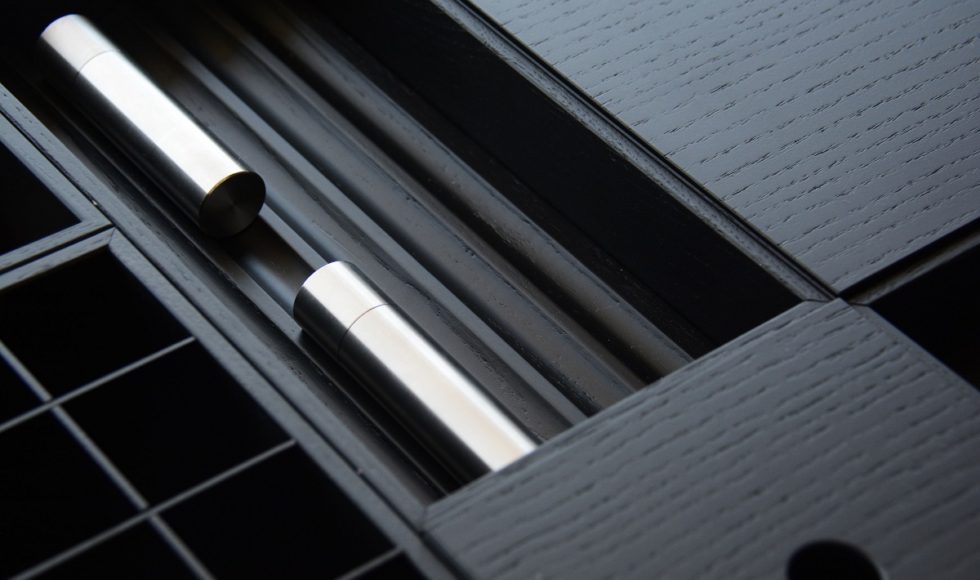 Share This Page