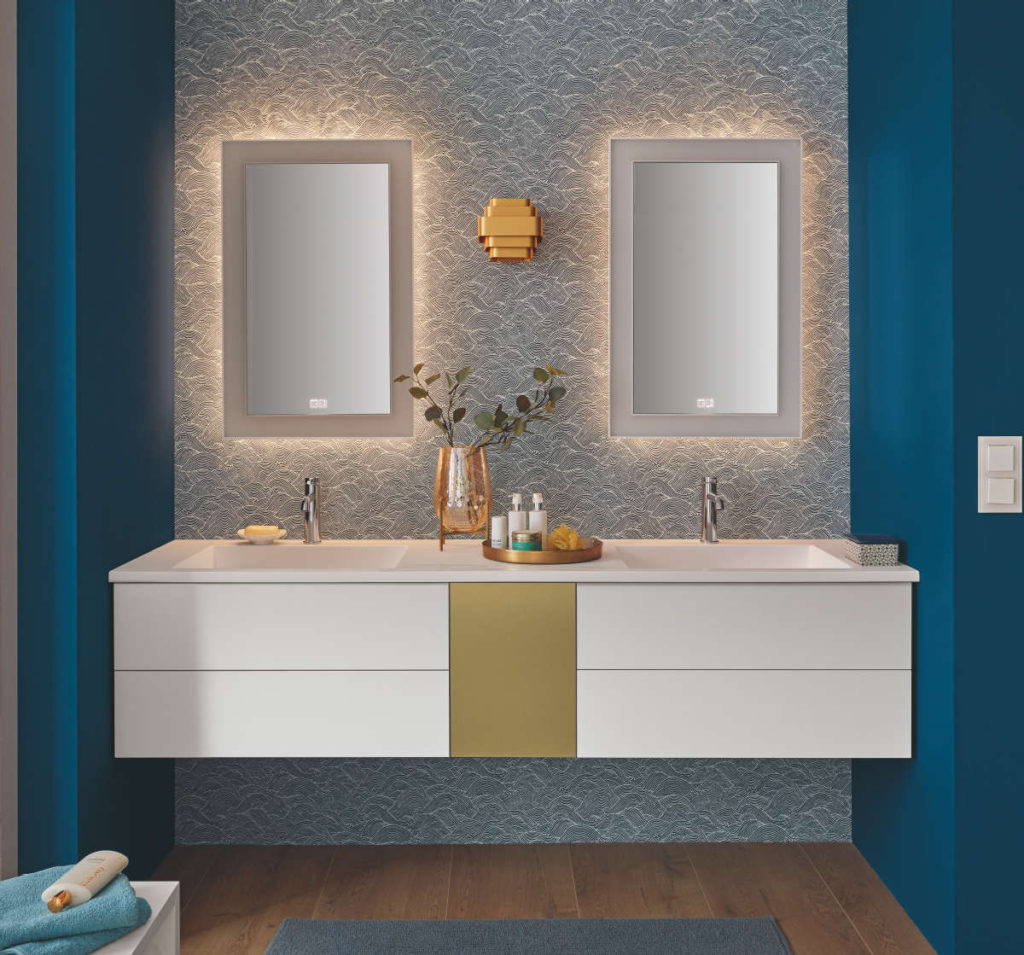 Every space is different and calls for customised planning when it comes to furnishing a bathroom. CLASSIC VARIO provides the right answer to every furnishing situation: the versatile washstand system can be configured to optimise every last inch of space.
The clever part: thanks to an innovative U-bend system, we have been able to omit an overflow hole in the basin. This makes way for planning bathrooms with a particular focus on exquisite design.
The washstand system can be ordered 
with or without tap hole and is available
 in gloss or matt white.
Washstand: Futura 2
Dimensions (W x D): 1912 x 555 mm
Fronts: 011 White matt/
051 Brass coloured
Carcase: 161 White matt
Handle: 997 TipOn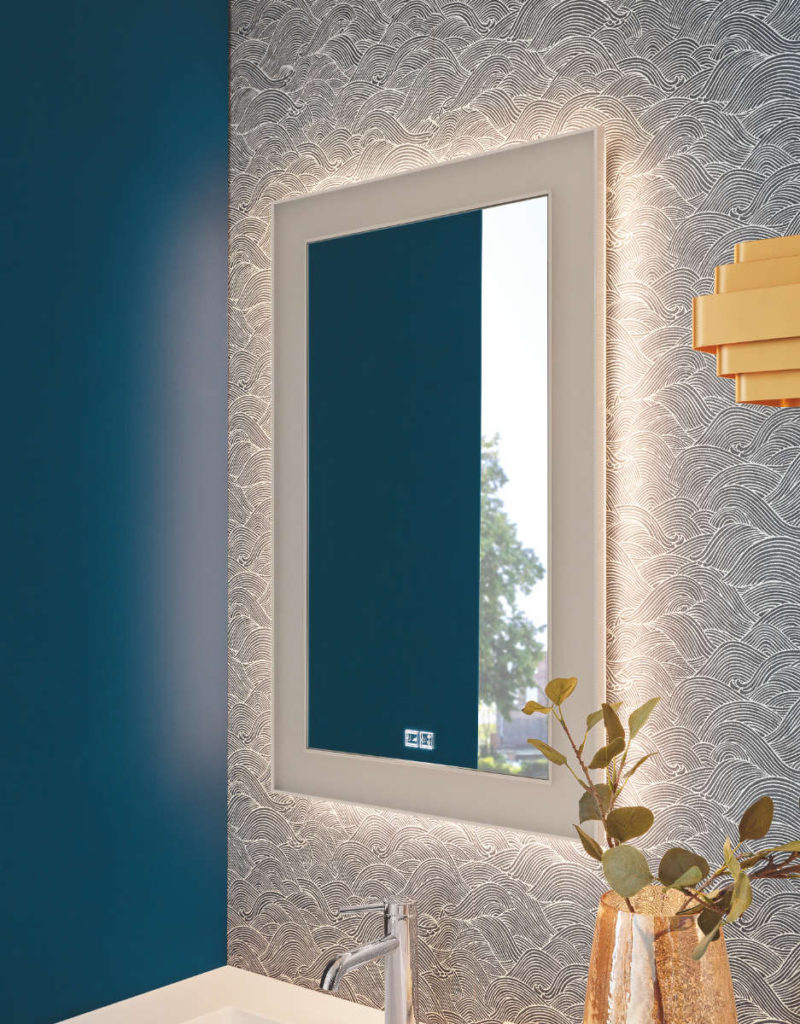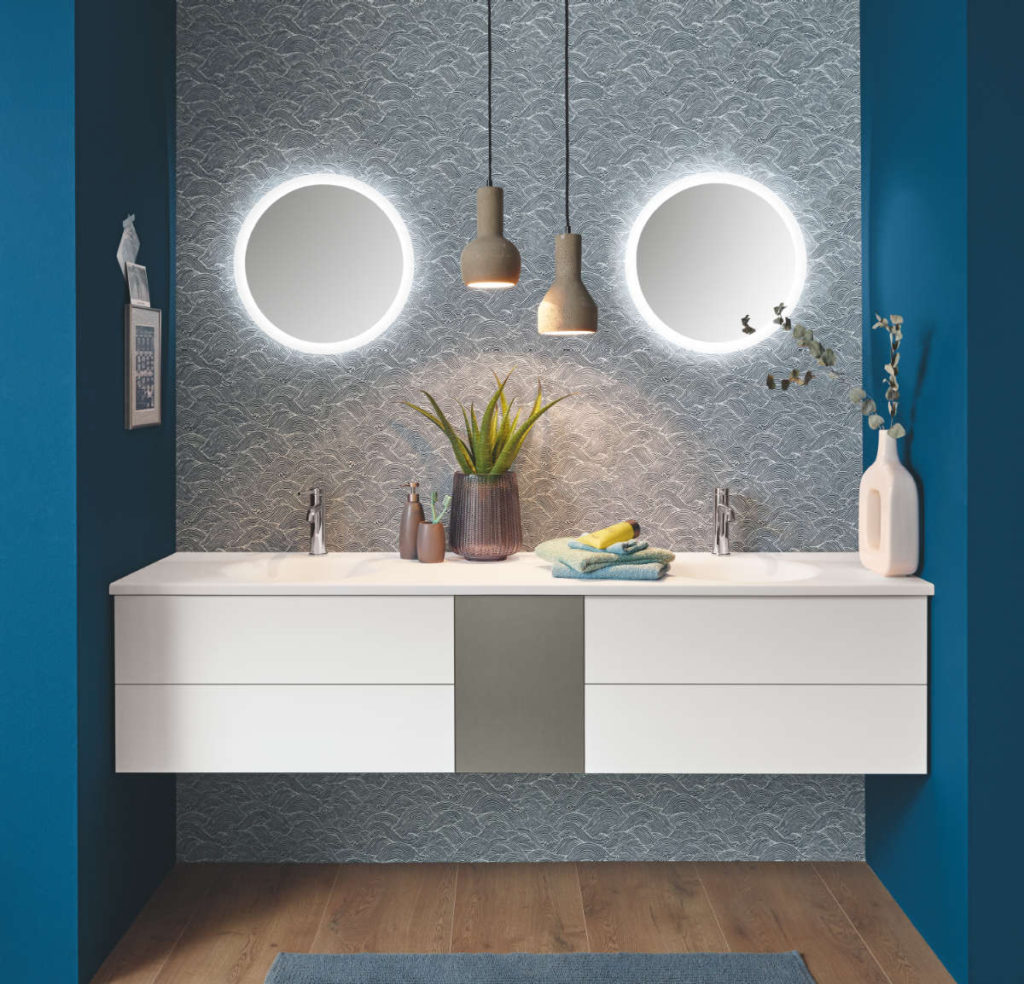 Variable in size, the Organic 2.0 designer 
washstand fits seamlessly into the space 
available.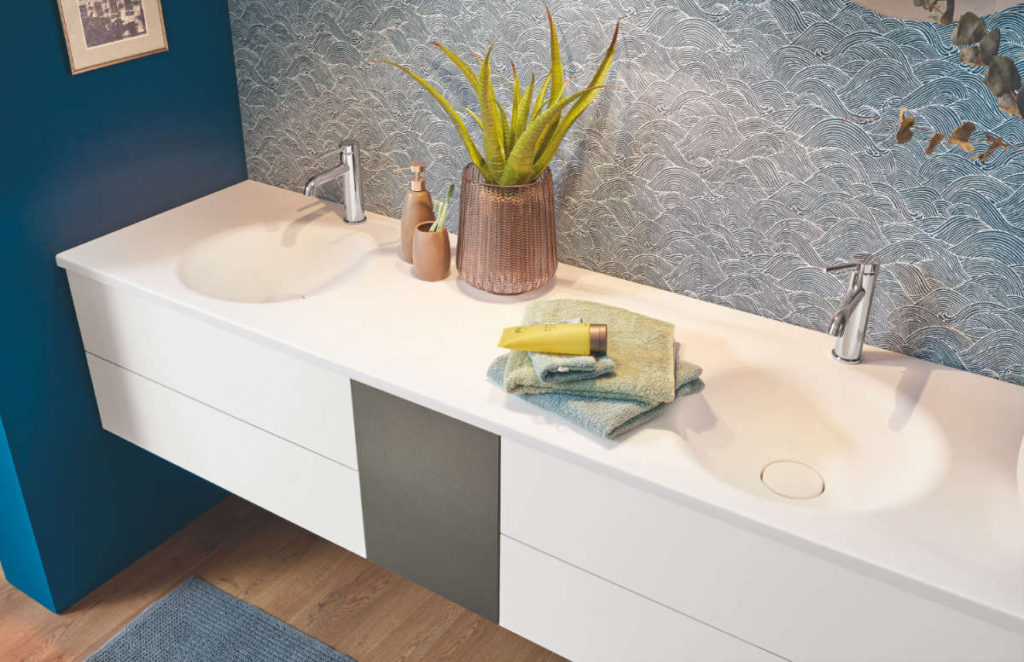 Washstand: Organic 2.0
Dimensions (W x D): 1912 x 555 mm
Fronts: 011 White matt
051 Stainless steel coloured
Carcase: 161 White matt
Handle: 997 TipOn